Sleep Apnea Treatment – Lakewood, Dallas, TX
Sleep Deeply & Enjoy the Morning
Is getting up every morning a struggle? Do you find yourself feeling exhausted during the day despite going to bed earlier and earlier? Have you been told you snore really loudly? These signs all point to sleep apnea, a disorder that affects over 20 million Americans every night. Sleep apnea can wreck your rest and your health if you ignore it, but for many patients, the solution can be found at an unlikely place—the dentist! Dental Center of Lakewood can provide you with a custom-made mouthpiece that will allow you to sleep deeply, stop snoring, and stay energetic throughout the day. Contact us today to learn more about sleep apnea treatment in Lakewood, Dallas, TX.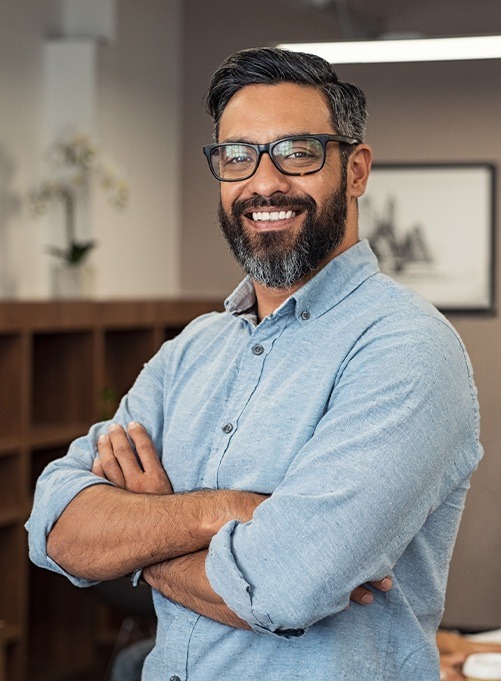 Why Choose Dental Center of Lakewood for Sleep Apnea Treatment?
100% Custom Sleep Appliances for Each Patient
Can Help Stop Nighttime Teeth Grinding & Chronic Headaches
Proven to Prevent Even Severe Snoring
How We Treat Sleep Apnea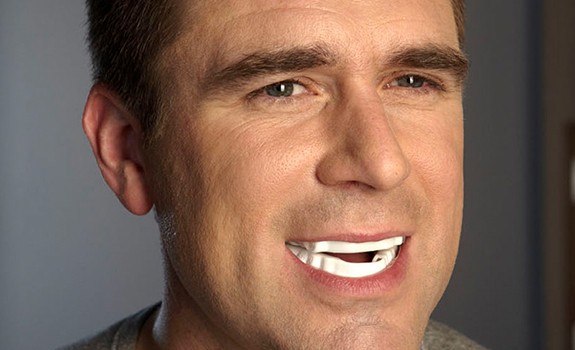 Sleep apnea is when someone repeatedly stops breathing for short periods of time throughout the night, which disrupts and throws off the sleep cycle. Primarily, this is caused by the tissues in the mouth and throat collapsing together and cutting off the air. To prevent this, we can give a patient a mouthpiece to wear at night that slightly shifts their lower jaw forward. This will keep the airway open and unobstructed, allowing a patient to sleep uninterrupted and stop snoring in the process (which can be great news for their family!).