Our Mission Statement
Welcome to Dental Center of Lakewood.
When you become a patient at Dental Center of Lakewood, you can trust that YOUR needs are always our top priority. Unlike other dental offices, we won't simply rush you in and out so we can see the next person. Instead, Dr. Spillman and Dr. Green take plenty of time with each patient and will give you the one-on-one attention you deserve. Whether you need a routine cleaning, want to straighten your teeth with Invisalign, or anything in between, you will receive fully personalized care, achieve a gorgeous smile, and enjoy a comfortable experience along the way.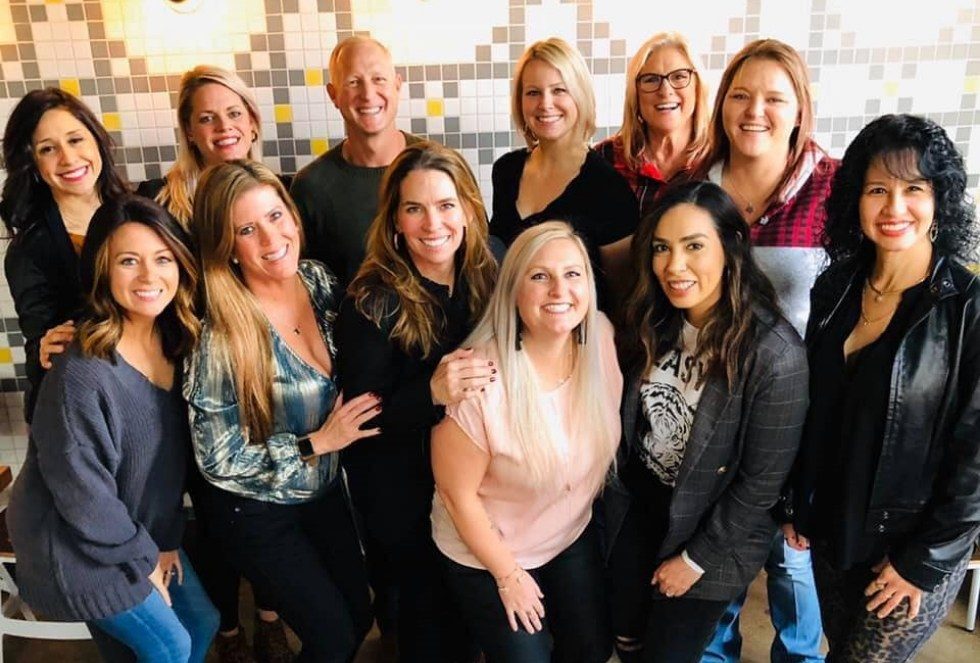 Lakewood's Dentists
Truly Exceptional Dentistry
Both Dr. Spillman and Dr. Green knew they wanted to be a dentist from an early age. Dr. Spillman was inspired by his childhood dentist, and Dr. Green decided to follow in her mother's footsteps after she went to dental school. What drew them to the profession was seeing how it would enable them to help people look and feel their absolute best, and this passion for service will shine through in every appointment you and your loved ones attend. Today, they look after Lakewood families using the latest techniques and technology so people can get what they need and get back to their lives with stunning smiles as quickly and conveniently as possible.
Meet Your Dentists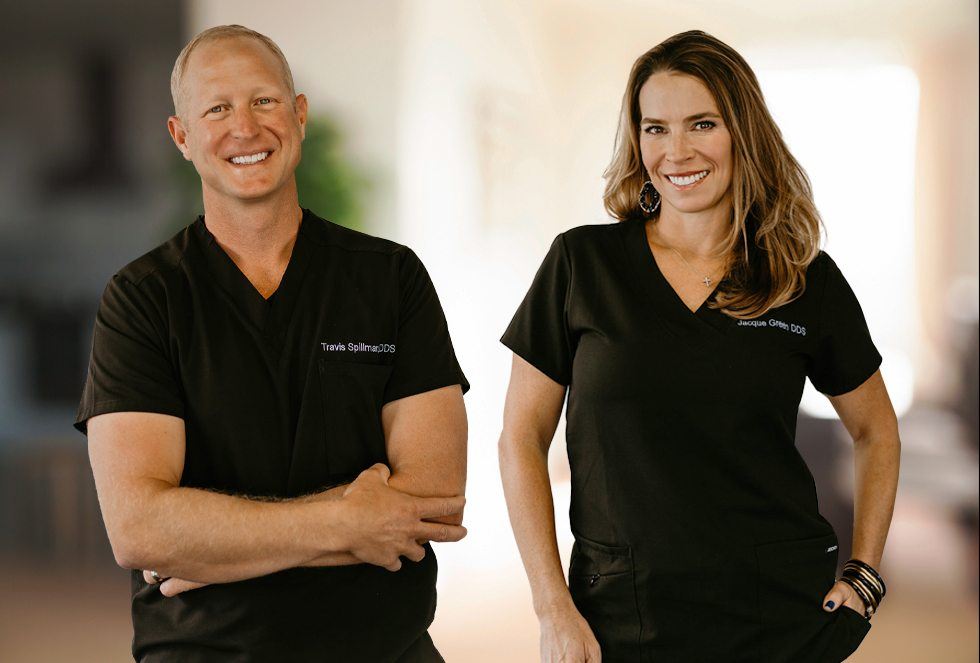 Travis Spillman, DDS
•
Jacquelyn Green, DDS
Top-Rated
Lakewood Dentist
"Another great appointment with professionals. I have been a patient of Dr. Spillman's for over ten years. Three years ago we moved out of the Dallas area about an hour and a half away. I have never even considered changing Dentists. Professionalism is a priority through the entire staff. Weather you have any kind of appreciation about a visit to a Dentist or not. You will find caring, skilled, professional dental care with Dental Center of Lakewood."
Max B., Dallas, TX
"Unlike most dentists, they do not try to squeeze money out of you with unnecessary procedures. Crystal and Dr. Spillman are great and skilled at what they do. I've been a loyal customer since I first went about 5 years ago and continue even though I moved farther away. Highly recommend!!"
Tim V., Lakewood, TX
"I never thought I'd say a teeth cleaning was the highlight of my day, but they're honestly that good. They always see me on time and get me in and out which I love. Always pleasant and friendly staff - can't recommend enough."
Rebecca M., Dallas, TX
Read More Reviews
Limited-Time Offers
& Promotions
See All Offers
Dentistry That Goes
Above & Beyond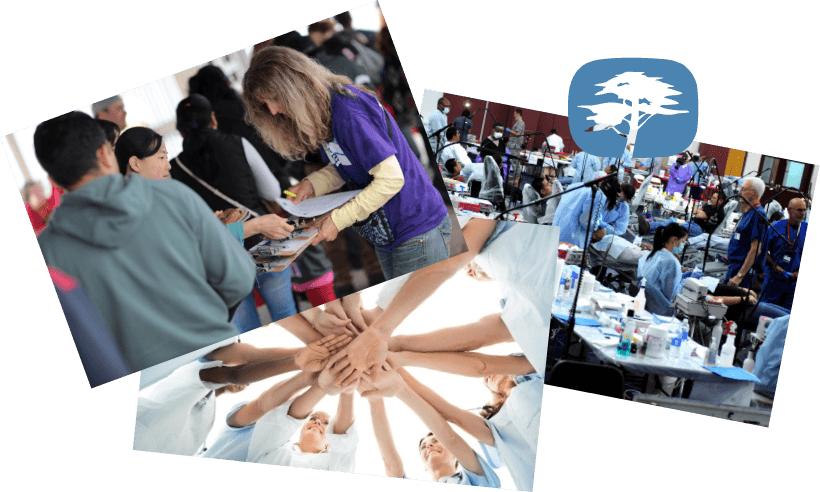 Our team understands that there are a lot of people who simply can't afford to go to the dentist. Rather than just feeling bad about it, we spend our free time reaching out to the community and helping underserved populations in your area get the care they deserve. That's why Dr. Spillman and many of our staff members regularly volunteer with the Texas Mission of Mercy. This mobile dental clinic travels all over and provides free dental services to local families who don't have access to basic dentistry services. For us, helping people doesn't stop at our dental office's doorstep.
Get Involved With Us
Meet Kelli
Making Your Dental Care
Easily Affordable.
Our team's mission is to make every single part of your dental experience 100% painless, and that includes paying for it! If you have dental insurance, we accept plans from many leading providers and are in-network with Delta Dental Premier. Kelli will be happy to answer all of your questions and personally file your claims, so you'll consistently save as much as possible. Plus, she can go over financing options through CareCredit to help break up the cost into easy-to-manage installments. So, if feelings of anxiety necessitate sedation dentistry, you are interested in upgrading your smile with cosmetic dentistry, or a sudden dental injury requires emergency dentistry, your budget will never be a barrier to your family's dental health.
? Ask Kelli A Question
Explore Your Options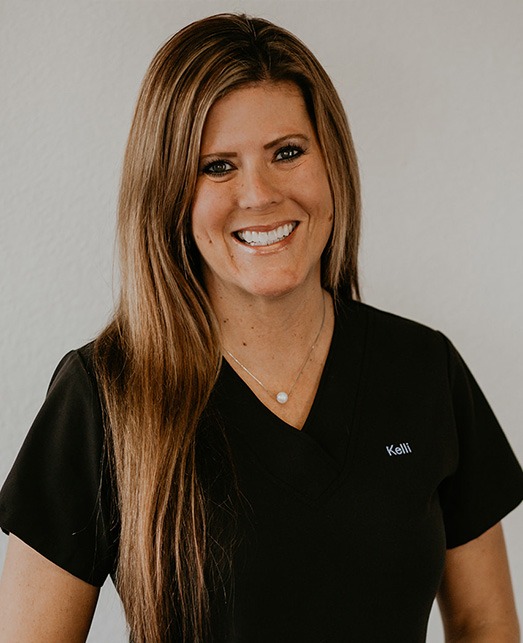 THE HIGH-QUALITY DENTISTRY YOU DESERVE
Conveniently Located Near You.
Dr. Spillman, Dr. Green, and our entire team are excited to welcome new and existing patients to our office at 6316 Gaston Avenue in Dallas. We are just down the street from Lakewood Country Club and a number of familiar landmarks are nearby - including Starbucks, Jack in the Box, Mi Cocina, and Sa Sa Sushi. If you have any difficulty locating our office, feel free to give us a call so we can provide you with step-by-step instructions!