Cosmetic Dentistry – Lakewood, Dallas, TX
Show the World Your True Smile
Our dentists will tell you that basically no one is born with perfectly beautiful teeth. Even relatively healthy smiles can have aesthetic flaws like chips, gaps, and stains. Fortunately, our team can make these problems and more completely disappear with cosmetic dentistry in Lakewood. After making your smile as healthy as possible, we can help it truly shine thanks to the procedures below and our artistic touch. Your dream smile is closer than you might think, and you can start getting it by scheduling a FREE smile makeover consultation today to discuss options for cosmetic dentistry in Lakewood, Dallas, TX.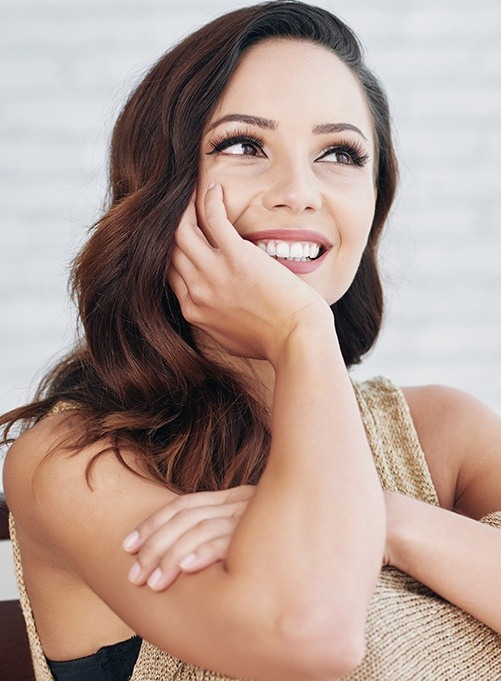 Why Choose Dental Center of Lakewood for Cosmetic Dentistry?
Fully Customized Smile Makeovers
CARD (Center for Aesthetic & Restorative Dentistry) Certified Dentist
Every Patient Receives Plenty of 1-on-1 Attention
Porcelain Veneers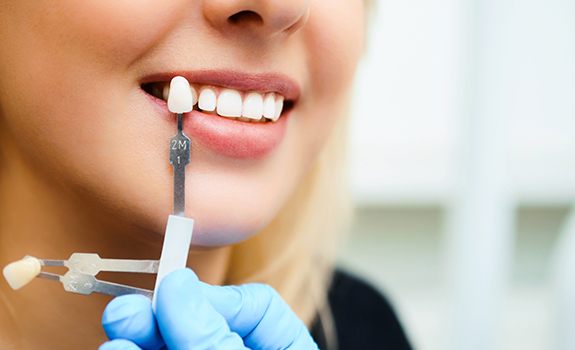 A veneer treatment simply involves placing thin sheaths of porcelain over the front of the teeth, but the results can completely transform a smile in as little as two appointments. With veneers, we can cover multiple imperfections at once and improve every aspect of the smile at the same time, giving someone that red-carpet-ready look. Most celebrities have undergone this treatment, and you can now get the same service (while probably paying much less!) right here in Lakewood.
Metal-Free Dental Restorations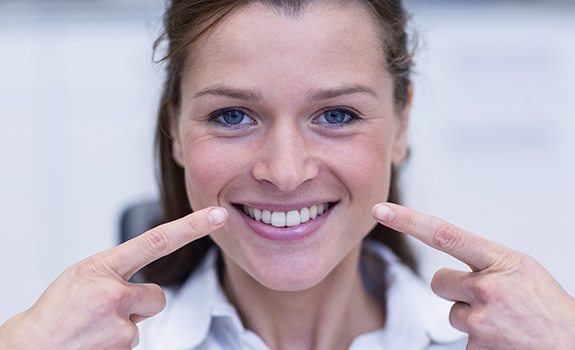 In the past, repairing a tooth inevitably involved getting an unsightly metal restoration placed into the smile that would instantly stick out. This is no longer the case at Dental Center of Lakewood, as we now offer tooth-colored fillings and crowns. With them, we can fix cavities, repair large chips, and even enhance oddly shaped or undersized teeth in a way that looks completely natural and allows someone to smile without worrying that others will notice their dental work.
Cosmetic Dental Bonding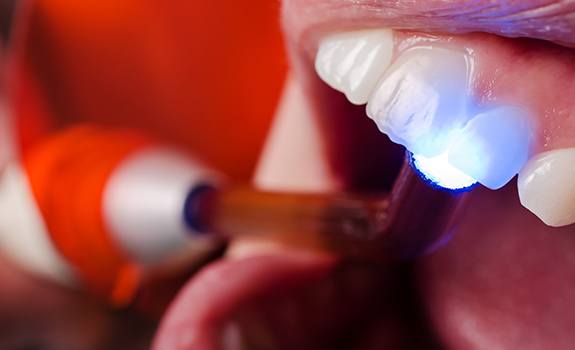 If your time is limited, but you want to enhance your smile, then cosmetic bonding is the ideal treatment for you. In as little as an hour, one of our dentists can apply composite resin to a minor stain, chip, or gap and make it seem like it was never there. This procedure allows your dentist to literally sculpt your tooth to perfection, all in the time it takes for an average lunch break. Afterward, the results can be trusted to last for 10 years or more.
Learn More About Dental Bonding
Teeth Whitening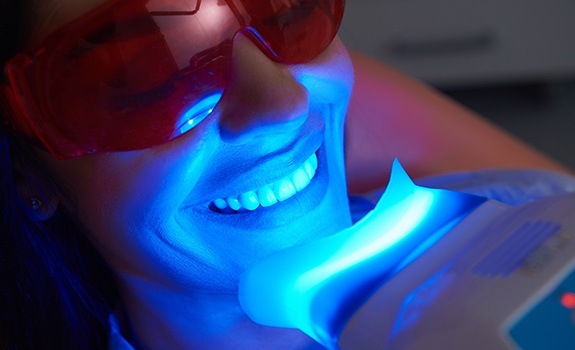 Are your teeth looking less than white lately? Whether it's due to wine, coffee, tobacco, or genetics, Zoom! Whitening can give you the bright and beautiful look you desire in as little as an hour. This treatment combines a powerful bleaching gel and low-UV light to eliminate even the most stubborn stains in record time. Even better, we'll send you home with your own kit so you can maintain your new shade for many years to come.
Learn More About Teeth Whitening
Smile Makeover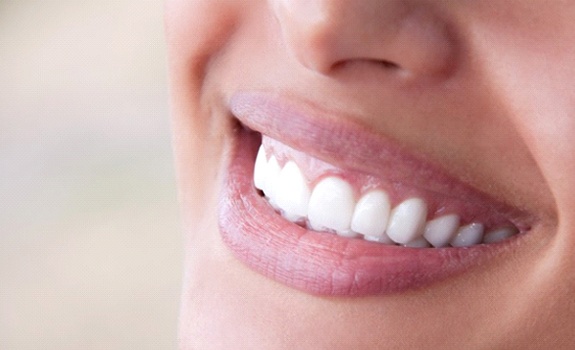 Want to improve your smile, but are unsure where to start? Do you have several dental imperfections you want to fix that will require numerous treatments? We can help simplify and streamline your journey towards the results you're looking for with a smile makeover! This comprehensive service is tailor-made for each patient, so you can get exactly the right care that you need. With a combination of a few different treatments, a smile makeover can help you say goodbye to chipped, stained, gapped, uneven, missing, weakened, and imperfect teeth and hello to a set of beautiful pearly whites that make you feel confident.
Learn More About Smile Makeovers
Understanding the Cost of Cosmetic Dentistry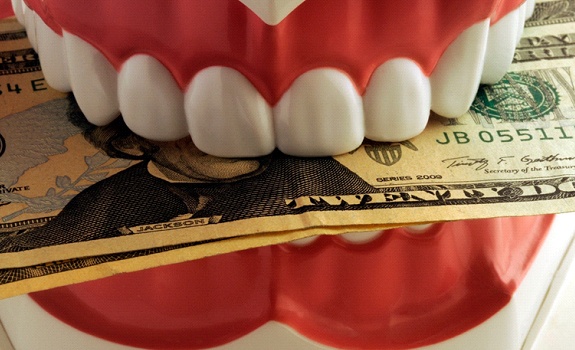 Your smile can make or break your confidence and impact your desire to socialize, which is why so many patients agree that investing in cosmetic treatments like teeth whitening, veneers, and metal-free restorations are well worthwhile. If you have questions about the cost of cosmetic dentistry in Dallas, our team would be happy to help schedule a consultation so you can meet with one of our skilled experts to discuss your options.
Which Cosmetic Dental Service is Right for Me?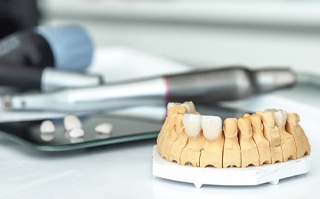 Cosmetic dentistry can address a wide array of imperfections that can affect your confidence, like chipped and broken teeth, misalignment, and discoloration. At your consultation, your cosmetic dentist in Dallas will talk with you about the changes that you'd like to make and may suggest any of the following services:
Porcelain veneers are thin sheaths that are custom crafted to fit over individual teeth to conceal a variety of cosmetic flaws, leaving a symmetrical, bright, and intact smile in their place.
Metal-free restorations like crowns and fillings protect and treat oral health problems as well as improve the appearance of damaged and decayed teeth.
Dental bonding is a fast and convenient way to repair teeth that are chipped or gapped using biocompatible composite resin.
Teeth whitening that uses professional-grade ingredients can brighten your smile by up to eight shades within a single appointment or two weeks of at-home treatment.
Smile makeovers are customized treatment plans that can include two or more cosmetic or restorative services to completely transform and refresh your smile.
Is Cosmetic Dentistry an Investment Worth Making?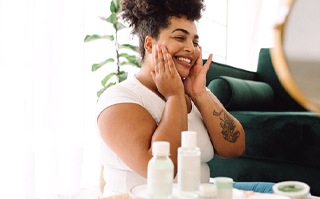 Our team at Dental Center of Lakewood has had the privilege of witnessing countless patients enjoy priceless benefits from receiving cosmetic dental treatments, and while some people may believe that investing in the appearance of your smile is frivolous, we're here to say that it can truly be life changing. Ultimately, it's up to you to decide whether cosmetic dentistry is worth your time and money, but we encourage you to at least schedule a consultation so we can let you know more about your options!
How to Make Cosmetic Dentistry Affordable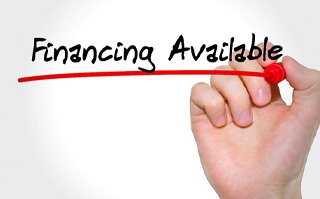 Cosmetic dental services aren't covered by dental insurance, so many patients utilize CareCredit, a trusted third-party financer that we work with to pay for their treatment. CareCredit offers low monthly payment plans at little-to-no interest to make the cost of your procedure more manageable.
Cosmetic Dentistry FAQs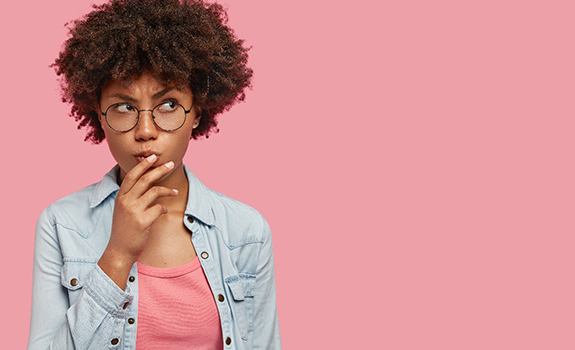 Are you ready to show the world your true smile? At Dental Center of Lakewood, we're proud to offer a wide variety of cosmetic treatments that can erase practically any dental imperfection. For your convenience, we've gathered some of the most common questions about cosmetic dentistry below so you can learn more. If you don't see the information you're looking for, don't hesitate to give us a call and we'll be happy to help!
Am I A Good Candidate for Cosmetic Dentistry?
Thanks to modern dental techniques, technology, and materials, nearly anyone can benefit from cosmetic dentistry. However, you may need to get your oral health on track before being considered a good candidate. Oral health issues like tooth decay, gum disease, and teeth grinding can make some treatments uncomfortable or less effective. During your FREE consultation, we'll take a close look at your mouth to see if you need any preliminary work before we can begin your smile makeover. Once your smile is healthy, we can start improving its appearance.
How Long Will It Take to Improve My Smile with Cosmetic Dentistry?
Just like how every smile is different, each patients' treatment timeline will depend on their unique goals and circumstances. Typically, factors like your health, oral hygiene habits, and the severity of your cosmetic issue will influence how long the process will take.
Additionally, different treatments take different amounts of time. For example, teeth whitening or cosmetic dental bonding can dramatically boost your smile's appearance in as little as a single quick appointment! On the other hand, custom-made solutions like porcelain veneers and metal-free restorations may take a few weeks and several visits to design, create, and place. However long it takes to improve your smile, you can expect the results to last for years to come with the proper care!
Can My Child or Teen Benefit from Cosmetic Dentistry?
Has your child chipped a tooth while playing sports? Has a diet of staining foods and drinks left their teeth discolored? The appearance of your smile can play a key role in your self-confidence, especially as a child or teenager. Thankfully, some cosmetic treatments can help growing smiles look their best! In most cases, they'll need to have all their permanent teeth and be in good oral health. They'll also need to come in for an initial consultation to ensure that cosmetic dentistry is a good option for them.
Is Cosmetic Dentistry Expensive?
Most dental insurance plans don't cover the cost of cosmetic services. However, every policy is different, so feel free to bring your paperwork with you to your consultation. Our experienced team will review the details of your plan with you and ensure that your benefits are being maximized. Since we want to help everyone achieve the smile of their dreams, we also offer third-party financing options through CareCredit. This will let you break up the cost of your treatment into smaller payments that easily fit into your monthly budget. Once we've inspected your mouth and discussed your smile goals, we can give you a personalized estimate of costs and review all the ways to make your new smile as affordable as possible.
Is Cosmetic Dentistry Safe?
As long as you are under the care of a trained professional, then yes, most cosmetic dentistry treatments are perfectly safe for the majority of patients. However, not every treatment is right for every patient. That's why your dentist will examine your mouth beforehand and give you an honest assessment of which procedures may or may not be right for you. Some cosmetic services may pose a risk if an underlying oral health issue isn't treated first. For example, placing a veneer over a decayed tooth may make the decay more difficult to treat later on. Issues like these will need to be treated ahead of time.
How Do I Know If I Need Cosmetic Dentistry?
If you aren't completely confident in your smile you see in the mirror, you could most likely benefit from cosmetic dentistry. Stained or discolored teeth can be addressed with professional whitening. Chipped or cracked teeth can be protected with direct bonding, a veneer, or a dental crown. If you would like to appear more youthful, cosmetic dentistry can definitely help with that. To find out for sure if cosmetic dentistry is right for you, schedule a consultation to discuss your options.
Does Cosmetic Dentistry Hurt?
Many patients are hesitant to commit to treatment because they are worried it will hurt. We do everything in our power to make your treatment experience as comfortable as possible. Most cosmetic dental treatments are non-invasive. For example, whitening and bonding shouldn't even require a local anesthetic. For treatments like veneers, where your tooth needs to be reshaped, your mouth will be numbed beforehand. While your treatment shouldn't be uncomfortable, your mouth may be sore for a few days afterwards, but this should be mild and temporary.
How Long Does Cosmetic Dentistry Last?
The lifespan of your new and improved smile will vary based on which treatments you had completed. Some last longer than others. Quick, easy treatments, like teeth whitening and bonding, won't last as long as more extensive treatments, like veneers. Ultimately, the better you care for your oral health, the longer you can expect your results to last.
Is Cosmetic Dentistry Covered by Insurance?
Generally speaking, dental insurance providers don't cover elective treatments, and most cosmetic services are included in this category. However, that doesn't necessarily mean your plan will never cover a portion of the cost. For example, a veneer or crown might be eligible for partial coverage if it's being placed to protect a damaged or worn tooth. Insurance might also provide partial coverage for Invisalign if your policy includes orthodontic coverage. Of course, these situations are uncommon, but our team would be happy to look over the details of your plan and make sure you're not missing out on any coverage you deserve.
Is Cosmetic Dentistry Worth It?
We understand that some patients are hesitant to go through with cosmetic dentistry treatments, especially if these services come with a sizeable price tag. However, many of our patients have reported that they experienced significant benefits in their day-to-day lives after completing cosmetic treatments.
Research has indicated that when we meet someone for the first time, we unconsciously and instantly form opinions about that person based on their appearance, which includes the state of their teeth. If a person's teeth are white, straight, and healthy-looking, we tend to view them as more attractive, more successful, friendlier, and smarter. Plus, when you have a flawless set of teeth, you'll naturally smile more often. The people around you will be drawn to your positivity, which could lead to better opportunities to advance in your career, make new friends, and even meet new romantic interests!
Why Is Cosmetic Dentistry So Popular?
Historically, dentistry has mostly been about preventing and treating oral health problems. It has only been in the last half century or so that treatments specifically aimed at improving the teeth's appearance began to rise in popularity. One possible reason for this is that the average person is more knowledgeable about maintaining healthy teeth, leaving more time for focusing on the way the teeth look. Additionally, cosmetic dentistry is more accessible than it used to be. Treatments have become less expensive over time, and with affordable financing options, it has never been easier to fit a beautiful smile into your budget!
How Do I Choose a Cosmetic Dentist?
Technically, the American Dental Association doesn't recognize cosmetic dentistry as a specialty, so any dentist can refer to themselves as a cosmetic dentist. This can make it hard to find one who is qualified to meet your unique needs. There are a few key things you should look for, though. For one, find out whether the dentist in question has any special cosmetic training, like how Dr. Travis Spillman has a master's certificate from the Center for Aesthetic and Restorative Dentistry (CARD). You should also browse their smile gallery if they have one; that way, you can see real examples of the dentist's work. in addition, it may help to read some reviews from actual patients to get a more detailed idea of what it would be like to visit a particular dentist.