Cosmetic Dentistry – Lakewood, Dallas, TX
Show the World Your True Smile
Our dentists will tell you that basically no one is born with perfectly beautiful teeth. Even relatively healthy smiles can have aesthetic flaws like chips, gaps, and stains. Fortunately, our team can make these problems and more completely disappear with cosmetic dentistry in Lakewood. After making your smile as healthy as possible, we can help it truly shine thanks to the procedures below and our artistic touch. Your dream smile is closer than you might think, and you can start getting it by scheduling a FREE smile makeover consultation today to discuss options for cosmetic dentistry in Lakewood, Dallas, TX.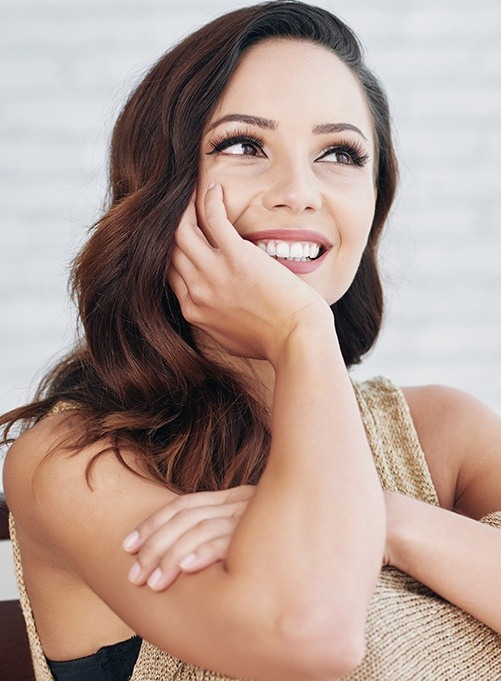 Why Choose Dental Center of Lakewood for Cosmetic Dentistry?
Fully Customized Smile Makeovers
CARD (Center for Aesthetic & Restorative Dentistry) Certified Dentist
Every Patient Receives Plenty of 1-on-1 Attention
Porcelain Veneers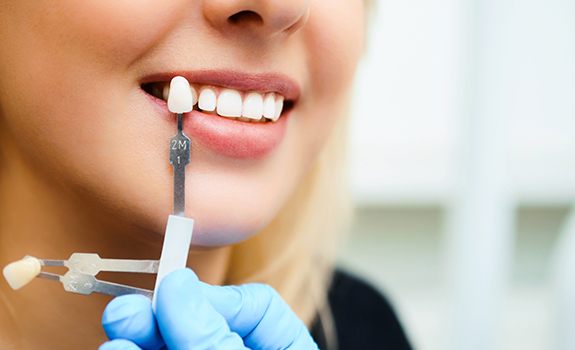 A veneer treatment simply involves placing thin sheaths of porcelain over the front of the teeth, but the results can completely transform a smile in as little as two appointments. With veneers, we can cover multiple imperfections at once and improve every aspect of the smile at the same time, giving someone that red-carpet-ready look. Most celebrities have undergone this treatment, and you can now get the same service (while probably paying much less!) right here in Lakewood.
Metal-Free Dental Restorations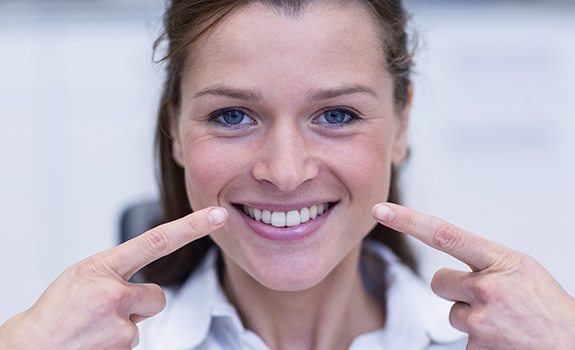 In the past, repairing a tooth inevitably involved getting an unsightly metal restoration placed into the smile that would instantly stick out. This is no longer the case at Dental Center of Lakewood, as we now offer tooth-colored fillings and crowns. With them, we can fix cavities, repair large chips, and even enhance oddly shaped or undersized teeth in a way that looks completely natural and allows someone to smile without worrying that others will notice their dental work.
Cosmetic Dental Bonding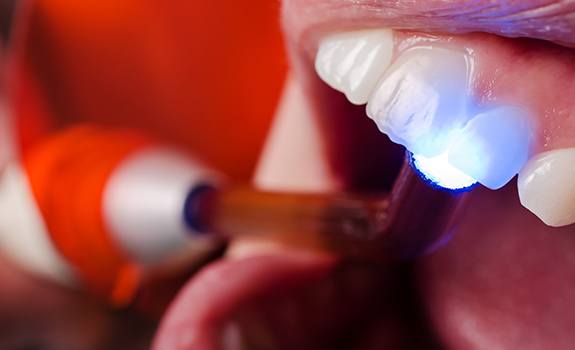 If your time is limited, but you want to enhance your smile, then cosmetic bonding is the ideal treatment for you. In as little as an hour, one of our dentists can apply composite resin to a minor stain, chip, or gap and make it seem like it was never there. This procedure allows your dentist to literally sculpt your tooth to perfection, all in the time it takes for an average lunch break. Afterward, the results can be trusted to last for 10 years or more.
Teeth Whitening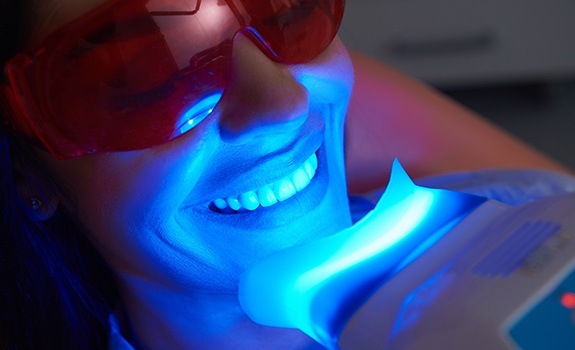 Are your teeth looking less than white lately? Whether it's due to wine, coffee, tobacco, or genetics, Zoom! Whitening can give you the bright and beautiful look you desire in as little as an hour. This treatment combines a powerful bleaching gel and low-UV light to eliminate even the most stubborn stains in record time. Even better, we'll send you home with your own kit so you can maintain your new shade for many years to come.
Cosmetic Dentistry FAQs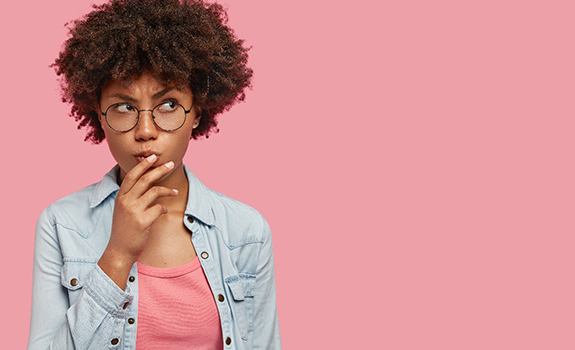 Are you ready to show the world your true smile? At Dental Center of Lakewood, we're proud to offer a wide variety of cosmetic treatments that can erase practically any dental imperfection. For your convenience, we've gathered some of the most common questions about cosmetic dentistry below so you can learn more. If you don't see the information you're looking for, don't hesitate to give us a call and we'll be happy to help!
Am I A Good Candidate for Cosmetic Dentistry?
Thanks to modern dental techniques, technology, and materials, nearly anyone can benefit from cosmetic dentistry. However, you may need to get your oral health on track before being considered a good candidate. Oral health issues like tooth decay, gum disease, and teeth grinding can make some treatments uncomfortable or less effective. During your FREE consultation, we'll take a close look at your mouth to see if you need any preliminary work before we can begin your smile makeover. Once your smile is healthy, we can start improving its appearance.
How Long Will It Take to Improve My Smile?
Just like how every smile is different, each patients' treatment timeline will depend on their unique goals and circumstances. Typically, factors like your health, oral hygiene habits, and the severity of your cosmetic issue will influence how long the process will take.
Additionally, different treatments take different amounts of time. For example, teeth whitening or cosmetic dental bonding can dramatically boost your smile's appearance in as little as a single quick appointment! On the other hand, custom-made solutions like porcelain veneers and metal-free restorations may take a few weeks and several visits to design, create, and place. However long it takes to improve your smile, you can expect the results to last for years to come with the proper care!
Can My Child or Teen Benefit from Cosmetic Dentistry?
Has your child chipped a tooth while playing sports? Has a diet of staining foods and drinks left their teeth discolored? The appearance of your smile can play a key role in your self-confidence, especially as a child or teenager. Thankfully, some cosmetic treatments can help growing smiles look their best! In most cases, they'll need to have all their permanent teeth and be in good oral health. They'll also need to come in for an initial consultation to ensure that cosmetic dentistry is a good option for them.
Is Cosmetic Dentistry Expensive?
Most dental insurance plans don't cover the cost of cosmetic services. However, every policy is different, so feel free to bring your paperwork with you to your consultation. Our experienced team will review the details of your plan with you and ensure that your benefits are being maximized. Since we want to help everyone achieve the smile of their dreams, we also offer third-party financing options through CareCredit. This will let you break up the cost of your treatment into smaller payments that easily fit into your monthly budget. Once we've inspected your mouth and discussed your smile goals, we can give you a personalized estimate of costs and review all the ways to make your new smile as affordable as possible.
It's never been easier to get the beautiful smile you've always wanted! Give us a call today to schedule your FREE smile makeover consultation.