Restorative Dentistry – Lakewood, Dallas, TX
Recover Your Smile, Recover Your Confidence
Whether you're dealing with a single cavity or several broken and cracked teeth, you likely think about your dental problems multiple times a day—when you go to take a bite of food, greet a loved one, or smile at a coworker. If your teeth are causing you pain and making you self-conscious, it doesn't have to stay this way. Dr. Spillman and Dr. Green at Dental Center of Lakewood can virtually turn back the clock with restorative dentistry, rebuilding your oral health and ensuring that as you live your life, the absolute last thing you need to worry about will be your teeth. To learn more about your options and schedule an appointment, contact us today for restorative dentistry in Lakewood, Dallas, TX.
Why Choose Dental Center of Lakewood for Restorative Dentistry?
Restorations Made Using Natural-Looking, Long-Lasting Materials
Dentists with Decades of Experience Rebuilding Smiles
Friendly Service & Affordable Payment Options
Tooth-Colored Fillings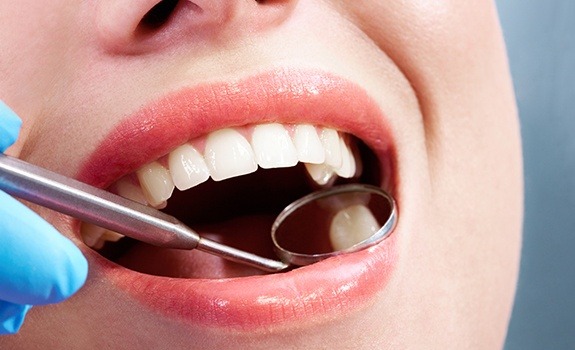 When a tooth develops a small cavity, the way we fix it involves removing the decayed enamel and then filling it in. In the past, the filling material was metal amalgam, but our dental office now uses a composite resin. Why? Firstly, it can be shaded to match the surrounding tooth so the restoration blends seamlessly into the smile. Plus, the resin bonds more firmly to teeth compared to amalgam, which in turn makes the enamel stronger and less likely to develop future issues. In short, this is a solution that both looks good and can be trusted to last!
Learn More About Tooth Colored Fillings
Dental Crowns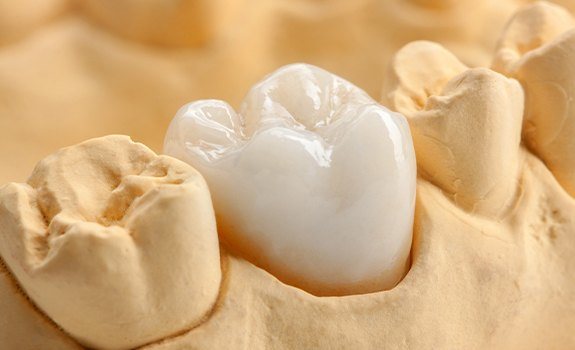 Rather than simply removing a tooth that is extensively damaged or decayed, we can fit it for a dental crown that helps it appear and function like brand new. These restorations are designed to sit on top of compromised teeth and protect the remaining enamel while renewing it at the same time. Strong metal crowns are perfect for the back teeth, and for the front teeth, we can provide 100% porcelain crowns that even you won't be able to distinguish from the rest of your smile.