Orthodontics – Lakewood, TX
Come Get the Straight Smile You Deserve
A smile filled with misaligned or gapped teeth cannot only cause someone to feel self-conscious, but it may also make them more vulnerable to a wide array of dental issues, including cavities, gum disease, and excess wear and tear. Thankfully, we can prevent and fix all of these problems while giving someone a perfectly straight smile using our orthodontic services. With metal braces and Invisalign available under one roof, we're guaranteed to have what you need, and we'll make your journey towards a new smile as smooth and easy as possible. To get started, contact us today.
Why Choose Dental Center of Lakewood for Orthodontics?
Invisalign: The Most Discreet Orthodontic Solution Available
Team with Decades of Experience Straightening Smiles
Dental Insurance Accepted, Financing Available
Traditional Orthodontics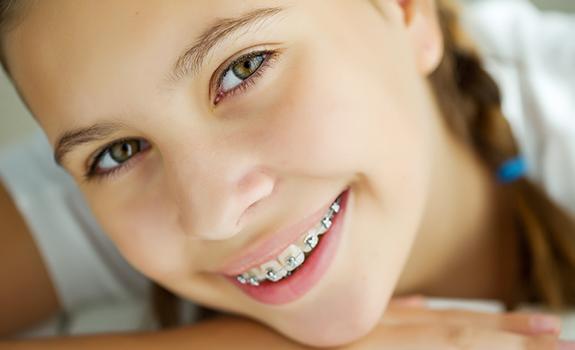 When it comes to fixing crooked teeth and bites, traditional metal braces are the most reliable, durable, and affordable option. They still use brackets and wires to shift the teeth, but thankfully, they have undergone a cosmetic makeover since you were a child. Now, the brackets are smaller and the wires are thinner, giving the appliance a much more subtle appearance that allows a patient to smile with confidence throughout treatment.
Invisalign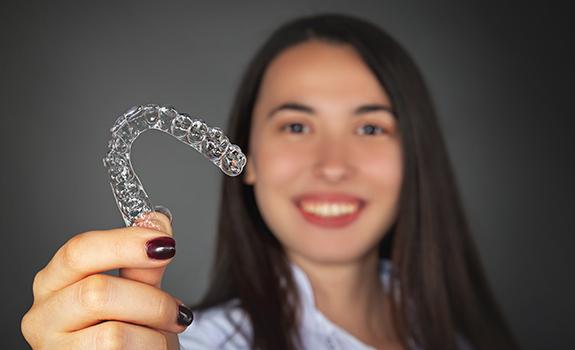 With Invisalign, a patient can straighten their teeth without their friends or coworkers ever noticing that they are undergoing treatment. Completely see-through aligners are used to close gaps and line up the teeth, meaning a patient doesn't have to sacrifice their daily appearance like with braces. Even better, Invisalign is removable, so a patient can take out their trays whenever they need to eat or brush their teeth.