Teeth Whitening – Dallas, TX
The Ultimate Solution for a Brighter Smile
Even if you're diligent about brushing and flossing, your teeth will inevitably become discolored over time. That's just life! Stains can develop over time due to worn tooth enamel, excessive consumption of dark-colored foods and drinks, poor oral hygiene, and even genetics. Luckily, you don't have to live with a smile you're not proud of. At Dental Center of Lakewood, we offer professional teeth whitening to brighten your pearly whites in no time! If you'd like to learn more about this cosmetic service, continue reading or give our office a call today.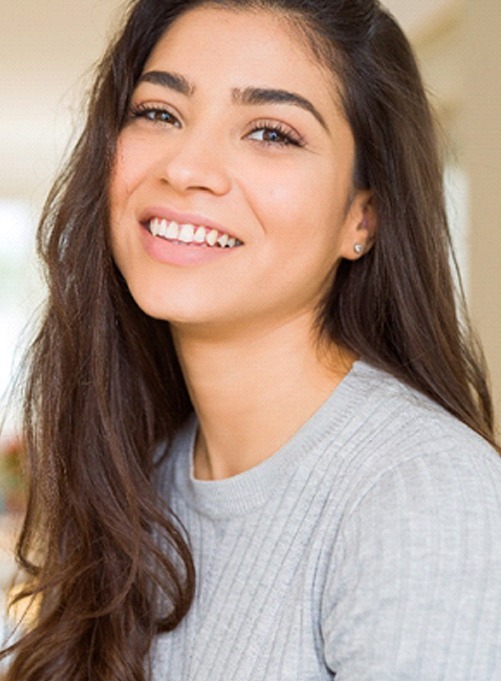 Who is a Good Candidate for Teeth Whitening?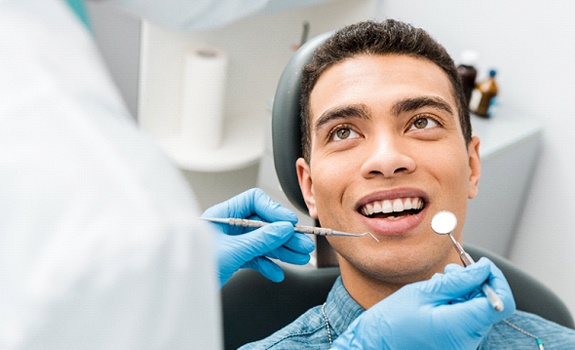 Truthfully, almost anyone with a stained or discolored smile is a good candidate for teeth whitening in Dallas. Of course, the only way to know for sure whether or not you're eligible is by having a consultation with our team at Dental Center of Lakewood. We'll assess your needs, review your medical history, and evaluate your oral health to determine if this solution is right for you. Once you're ready for treatment, we'll create a personalized plan to ensure you get the results you desire.
How Does Teeth Whitening Work?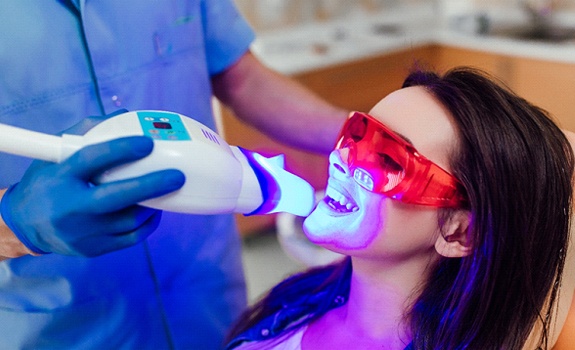 During your consultation, we'll explain the difference between our in-office and take-home whitening options. Even though they're both equally capable of delivering stunning results, the timeline for each one is quite different.
Take-Home Teeth Whitening
Would you rather undergo treatment from the comfort of your home? If so, you may want to consider our take-home whitening kits. Our dentist will provide you with custom-made whitening trays and a powerful bleaching gel to use at your convenience. You'll wear them for a predetermined amount of time each day for about two weeks. Once you're done, your teeth should be significantly whiter!
In-Office Teeth Whitening
If you want fast, safe, and effective results, you may want to opt for our in-office teeth whitening treatment. In as little as one hour, your smile will be several shades brighter! The high-grade bleaching gel we use will penetrate tooth enamel, removing staining and discoloration below the surface.
Tips for Maintaining Your Brighter Smile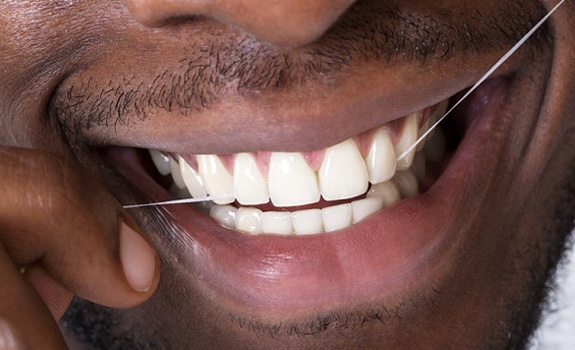 Once your smile is as white as you want it to be, you're going to want to do everything possible to keep it that way! Here are some steps you can take to help your pearly whites stay in tip-top shape:
Watch your intake of dark-colored foods and beverages (i.e., soda, coffee, tea, red wine, soy sauce)
Practice good oral hygiene (i.e., brushing twice a day, flossing daily, rinsing every day with an ADA-approved mouthwash)
Visiting your dentist regularly to ensure no problems are developing
Kicking bad habits to the curb (i.e., smoking, biting fingernails, using teeth as tools)
Getting touch-ups to maintain results