Tooth Extractions – Lakewood, Dallas, TX
Say Goodbye to Painful, Problematic Teeth
At Dental Center of Lakewood, we do everything we can to help you keep and enjoy your natural pearly whites for life. However, in some situations, it's important for your oral health and overall wellbeing that a tooth is removed. We only recommend tooth extractions in Lakewood when a damaged or decayed tooth cannot be saved or poses a threat to the rest of your smile. In these instances, we can help you say goodbye to painful, problematic teeth with a tooth extraction. To learn more, read on or give us a call!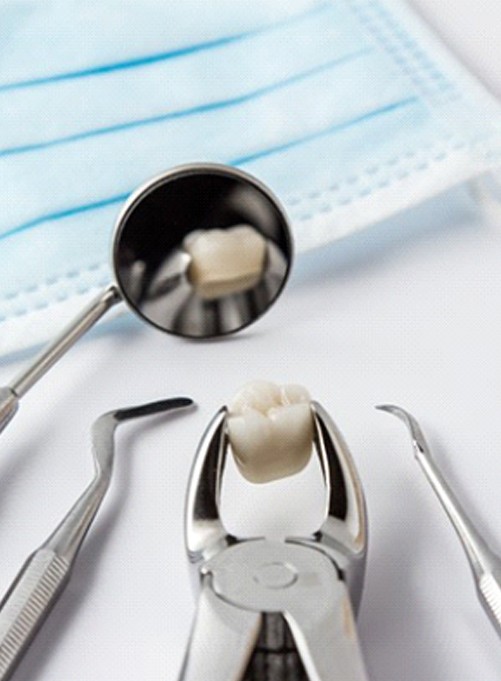 Why Choose Dental Center of Lakewood For Tooth Extractions?
#1 Same-Day Appointments for Emergency Patients
#2 Team of Experienced Dentists Dedicated to Your Comfort
#3 Dental Insurance Welcome & Flexible Financing Available
Reasons Why Tooth Extractions Are Necessary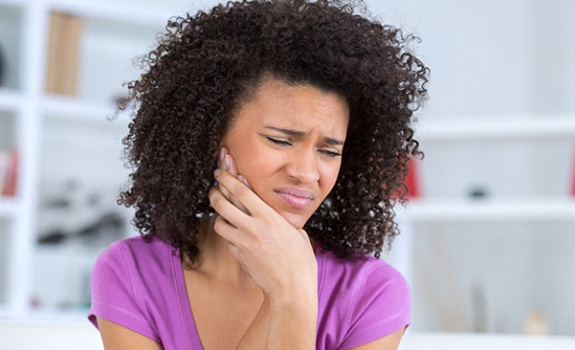 Many times, we can use treatments like dental crowns and root canal therapy to save any remaining healthy tooth structure and prevent the need for extraction. However, it's better for your long-term health and wellbeing if we remove a tooth because of:
Extensive decay or damage that can't be repaired
Severe infection in the tooth
A baby tooth that has not fallen out on its own
Overcrowding in the teeth that's preventing orthodontic treatment
Advanced gum disease or jawbone loss
Wisdom teeth that are developing in a manner that will eventually cause discomfort or damage
The Process of Removing a Tooth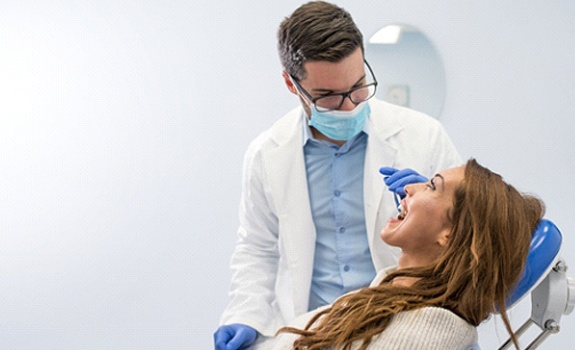 If the tooth that needs to be removed has fully emerged from the gums, we can perform a nonsurgical extraction. First, we'll numb the area completely with our reliable anesthetics and grasp the tooth with a specially designed pair of forceps. The tooth is gently rocked back and forth until it naturally comes away from the tissues holding it in place. For teeth that have not fully erupted from the gums, we'll need to perform a surgical tooth extraction. Simply put, we'll need to make a small incision in your gums to reach and remove the lower parts of your tooth.
So, which type of extraction will you need? The only way to know for sure is to come visit us for a consultation. One of our talented dentists will perform a visual inspection and take X-rays to determine the best way to remove your problematic tooth.
Tooth Extraction Aftercare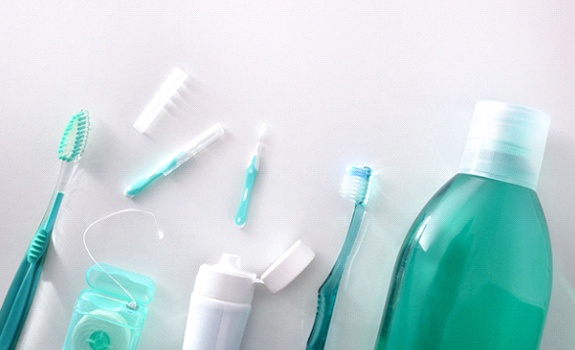 Before you leave our office after your extraction, we'll give you a printed list of aftercare instructions to help the healing process go smoothly. We'll give you more specific guidance on how to handle your unique case, but in general, we recommend:
Taking the pain medication we've prescribed before the numbness has fully worn off
Continue taking pain medication regularly as instructed
Brushing carefully around the extraction site
Applying cold compresses or ice packs to the outside of the mouth
Avoiding hard, crunchy, sticky, spicy, or sour foods
If your discomfort doesn't seem to be getting better a few days after your extraction or the extraction site is swollen, sensitive, and red, give us a call right away so we can help!
Understanding the Cost of Tooth Extractions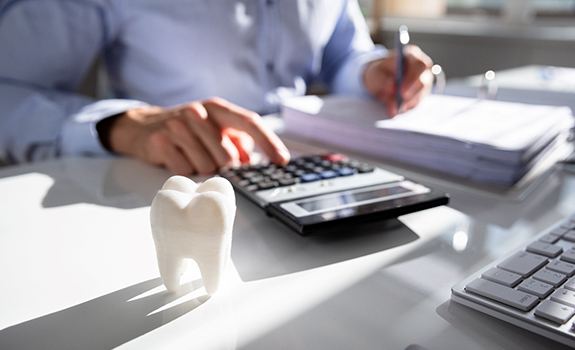 At your last routine checkup, did your dentist say you need a tooth extraction in Dallas? You may be dreading your upcoming procedure. While it may sound daunting, our team at Dental Center of Lakewood will do everything possible to give you a smooth sailing experience. Not only will we ensure the health of your smile, but we'll help you navigate the financial aspects of your treatment. To learn more about what to expect, continue reading or give our office a call today for personal assistance.
Factors That Can Affect Tooth Extraction Cost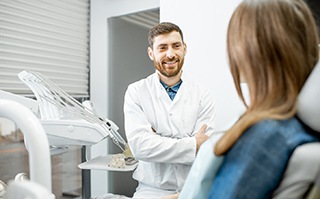 Because every patient is unique, the cost of a tooth extraction in Dallas will vary on a case-by-case basis. It's impossible to provide an accurate estimate until we've had a chance to examine the tooth or teeth in question. The overall price will be influenced by several factors, including:
The type of tooth (i.e., incisor, molar, etc.), its location inside the mouth, and how many teeth you'll need to have removed
The overall difficulty of the extraction and whether or not a specialist needs to be brought in
The type of restorative treatment needed to replace the extracted tooth (i.e., dental bridge, implant, denture)
Does Dental Insurance Cover Tooth Extractions?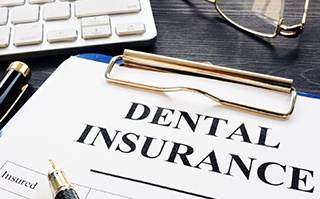 Most dental insurance plans cover around 50% of the cost of tooth extractions after the deductible has been met, including wisdom teeth. That's largely because they consider extractions to be a major restorative procedure. Of course, the exact percentage can vary depending on how much of your yearly maximum is available and whether or not there's a waiting period you have to abide by. Before committing to anything, you should confirm the details of your coverage with your insurance provider. Our team is more than happy to help with this process if needed!
Other Options for Making Tooth Extractions Affordable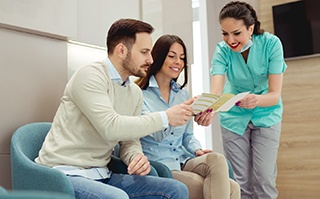 For some patients, a tooth extraction in Dallas can be an unexpected expense. That's why our practice gladly offers other ways to make your treatment more affordable! With CareCredit financing, you can split up the total cost of your treatment into smaller monthly installments. There's often little-to-no interest attached to these payment plans, which means you're guaranteed to find something that works best with your budget. If you need help with the application process, don't hesitate to reach out. Our team is always more than happy to provide personal assistance!
Tooth Extraction FAQs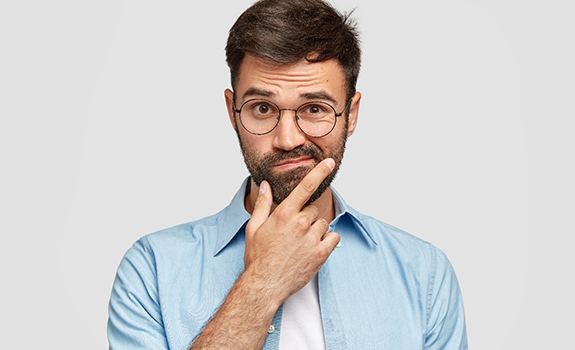 Are you ready to say goodbye to painful, problematic teeth? If you're in need of a tooth extraction in Lakewood, it's likely that you have some questions that need answers. We are more than happy to walk you through the entire process beforehand and answer all of your questions personally when you visit us for your appointment. In the meantime, we've gathered some of the most common questions we get about tooth extractions below so you can learn more about them! If you have more questions or would like to schedule an appointment, give us a call!
How Long Can I Postpone a Tooth Extraction?
No one is excited to hear that they need a tooth extraction. That's ok! You don't have to be thrilled at the news, but you shouldn't postpone it any longer than you have to. We only recommend tooth extractions when they're absolutely necessary. If you're in need of one, it's likely that removing the tooth is key for preventing serious complications and protecting the rest of your teeth. The longer you postpone getting a necessary tooth extraction, the higher your risk will likely be of encountering worse issues later. We take every precaution to ensure your safety and comfort during a tooth extraction, so you have nothing to fear!
How Can I Prepare for a Tooth Extraction?
Preparing for your tooth extraction is just as important as properly caring for your smile afterwards. Before your procedure, we'll go over all the important information you need to know, such as what to eat the morning of your extraction, what you may need to bring, and if you need a prescribed pain medication. You'll also likely need to arrange for a trusted friend or family member to drive you to and from your appointment depending on what type of sedation you'll be using.
How Long Does It Take to Recover from a Tooth Extraction?
Every patient's healing period will take a slightly different length of time. However, we typically encourage patients to rest for at least 48-72 hours after their tooth extraction so a protective blood clot can form on the surgical site. Once that blood clot has formed, you should be fine to return to normal, day-to-day physical activities. It's normal to experience slight discomfort, intermittent bleeding, and some swelling for at least a week afterwards. The soft tissues in your mouth should health in about three to four weeks.
Do I Need to Replace a Tooth After Having It Extracted?
Keeping your smile healthy doesn't end after having a problematic tooth extracted. It's absolutely essential that the extracted tooth is replaced, even if it's a back tooth that no one can see. Your remaining teeth will gradually shift into the gap in your smile, causing crooked teeth and throwing off your bite. Additionally, that empty space is a prime area for plaque and bacteria to gather, which dramatically increases your risk of oral health issues like cavities, gum disease, and oral infections. Over time, your jawbone will begin to deteriorate where the roots of your extracted teeth were, which will allow it to shrink away and potentially cause the neighboring teeth to fall out. If you're planning to have a tooth extraction, we'll be more than happy to discuss your replacement options, such as a dental bridge, denture, or dental implants.
What's the Difference Between Tooth Extraction and Wisdom Tooth Extraction?
At first glance, these two procedures can seem identical. Indeed, in many ways they can be extremely similar. However, tooth extractions can be performed on any teeth within the upper or lower arches, whereas wisdom teeth extractions are designed specifically for the third molars. As a result, these procedures often entail different approaches. For instance, a tooth that has already erupted can be extracted by simply gently rocking it back and forth with pliers; however, many wisdom teeth are still below the gums and must be surgically removed.
What Risks Are Involved in Tooth Extractions?
Overall, tooth extractions are generally safe procedures, but they do come with certain risks. If your tooth must be surgically extracted, which is common with wisdom teeth, the gum tissue will be opened up, exposing the underlying bone and nerves to bacteria. The most concerning complication is infection, specifically one called dry socket. Dry socket occurs when the blood clot does not form properly or is dislodged, and it can be very painful. However, if you follow our instructions for aftercare, your risk of experiencing complications is significantly reduced.
How Long After Tooth Extraction Can I Replace the Lost Tooth or Teeth?
It depends on how you are going to replace your missing teeth. It usually takes several weeks to fully heal from the extraction procedure. At that point, if you are getting dentures or a bridge, we can take impressions of your upper and lower arches and have our dental lab fabricate your restoration in a few weeks' time. If necessary, we will have an appointment to make sure it fits properly or take care of any extra adjustments that need to be made before the restoration is ready for use. If you are undergoing implant treatment, we may need more time to fully plan out treatment and ensure your success.
What Are My Tooth Replacement Options?
Your options for replacing a tooth lost to damage or decay will greatly depend on how many teeth are extracted. For a single lost tooth, your options are either a dental bridge, which attaches to the teeth located on either side of the gap, or a dental implant. For multiple teeth, you may have the option of going with a full or partial denture, bridge, or implants, depending on the number and location of the missing teeth. Regardless of your situation, we can find a solution to complete your smile and help you feel whole again.