Invisalign – Dallas, TX
The Smile You've Always Wanted, Without Metal Braces
Have you always wanted to correct your crooked, crowded, or gapped teeth, without wearing brackets and wires? With Invisalign, you can! This outstanding alternative to metal braces gives you the healthy, beautiful smile you've always wanted, comfortably and discreetly. And with the expert care of our Invisalign-certified dentists, Dr. Spillman and Dr. Green, you can count on top-notch treatment from start to finish. Learn more about Invisalign below, and contact us anytime with additional questions or to schedule a consultation!
Why Choose The Dental Center of Lakewood for Invisalign?
Experienced Team of Dentists With Advanced Orthodontic Training
We Love Working With Patients of All Ages
Custom Treatment Plans That Meet Your Specific Needs
How Does Invisalign Work?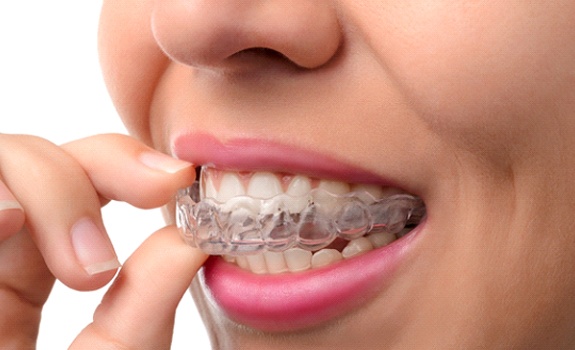 Any type of orthodontic treatment works by applying pressure to the teeth to move them into proper alignment over time. But, whereas traditional braces rely on brackets and wires, Invisalign uses clear aligner trays that fit snugly over the teeth.
In addition to straightening your teeth invisibly, removable trays also give you the benefit of taking them out before eating or brushing your teeth. And while you'll need to wear the aligners at least 20 to 22 hours per day to get your results on time, you still have the flexibility to remove them for special events like weddings or job interviews. Another advantage is that Invisalign is often completed faster (the average treatment time is 12 to 18 months as opposed to 18 to 24 months for metal braces).
What Is the Process Like?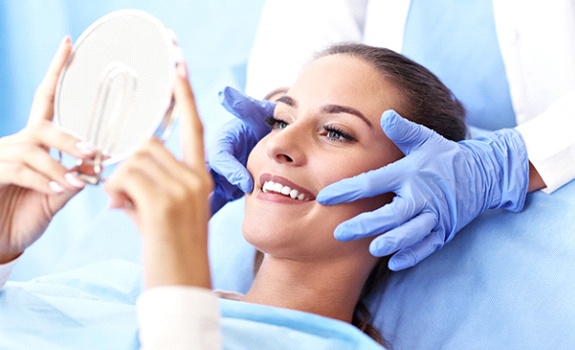 It only takes 2 or 3 visits to get started with Invisalign. Here's what you can expect:
We'll start with a consultation to make sure Invisalign is right for you.
Then we'll take X-rays and digital impressions and send them to the Invisalign lab to make your aligner trays.
Next, you'll return about 3 weeks to pick up your first set of trays. We'll review how to wear and maintain them, and you'll leave wearing your first pair.
You'll switch to a new set of aligners about every 2 weeks, and will come back for progress visits every 4 to 8 weeks throughout your treatment.
Who Is a Candidate For Invisalign?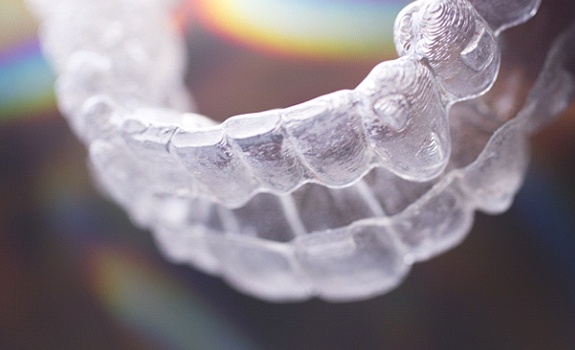 Invisalign works for many of the same issues that are treated with metal braces, including underbites, overbites, crossbites, gaps, crowding, and more. With that said, our goal is to make sure you get the best final results, so we may recommend traditional braces for severe cases.
Invisalign® Teen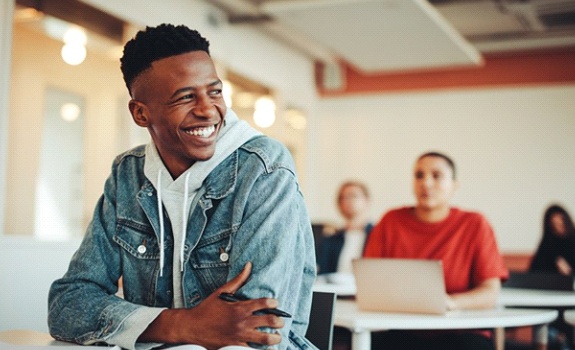 Although Invisalign is incredibly popular with adults, we can provide a version of this treatment that is geared more toward teenagers. Invisalign® Teen works similarly to regular Invisalign. With these clear aligners, your son or daughter can enjoy straighter teeth without having to endure "metal mouth" for a year or longer. Instead, they can look back at their high school pictures later on and see only a confident, natural-looking smile! Compared to regular Invisalign, Invisalign Teen has a few small differences that make it more well-suited to straightening younger smiles.
Understanding the Cost of Invisalign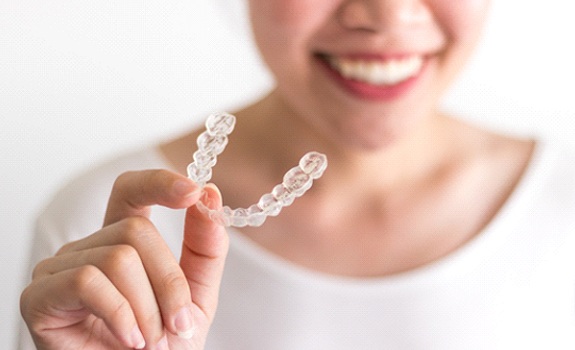 The cost of Invisalign in Lakewood can vary greatly from patient to patient. Since each person's smile is unique, their Invisalign treatment plan and overall fees will be unique as well. But one thing is certain: Making the decision to invest in your oral health and self-confidence will pay off for life!
And since we want to make having a straight, even smile accessible to as many people as possible, we offer a third-party financing option called CareCredit and are also in-network with Delta Dental Premier. Once you've had a consultation, we'll give you an estimate of your cost and discuss insurance benefits or financing as necessary.
Invisalign FAQs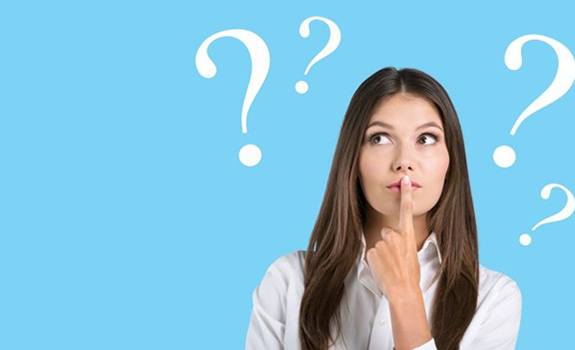 Invisalign in Lakewood is a truly unique way to comfortably and conveniently straighten your teeth, so it's completely natural to have a few questions about it. That's why we've gathered a few of the most common inquiries we get about this revolutionary orthodontic treatment below. If you don't see the answer you're looking for, don't hesitate to call us and we'll be more than happy to help!