Dentures – Lakewood, TX
Restore Your Complete, Confident Smile
Tooth loss can take a bite out of your quality of life. If you're missing several or all your teeth, you already know that those gaps in your smile can make it difficult to chew, speak, and smile confidently. As if that isn't enough, missing teeth also lead to a higher risk of issues like tooth decay, oral infections, and gum disease. At the Dental Center of Lakewood, we can help restore your complete, confident smile with dentures in Lakewood! Read on to learn more about these beautiful and reliable restorations and give us a call when you're ready to schedule your consultation!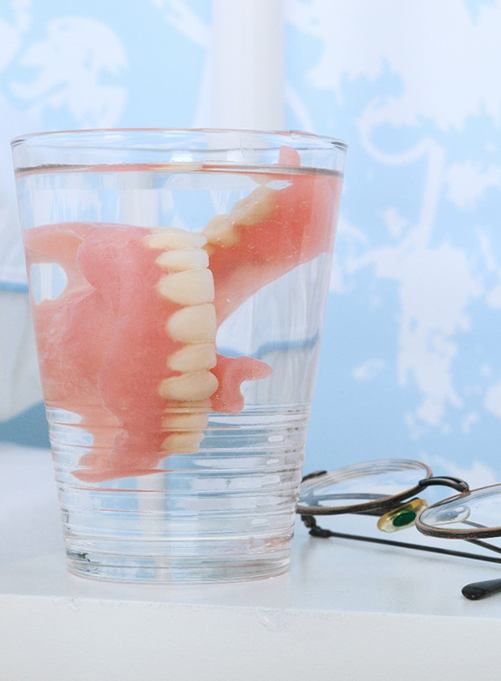 Why Choose Dental Center of Lakewood For Dentures?
#1 High-Quality Materials for Beautiful, Long-Lasting Results
#2 Experienced Team of Compassionate Dentists
#3 Precisely Crafted for Secure, Comfortable Fit
What Types of Dentures Are There?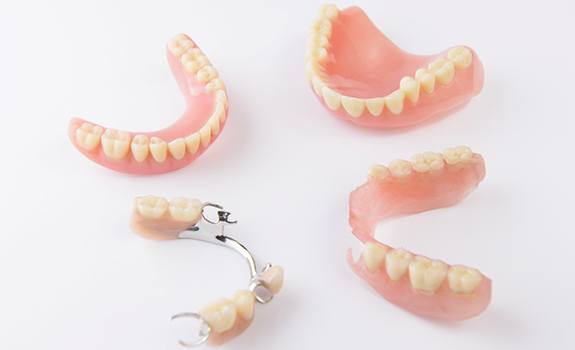 Dentures are a classic solution for those with moderate to severe tooth loss. They contain lifelike replacement teeth that are set into an acrylic gum-colored base. Depending on your unique circumstances, we may recommend:
Partial Dentures
If you still have some healthy teeth remaining, partial dentures can help you seamlessly fill in the gaps in your smile. Like a puzzle piece, these restorations are custom-made to fit perfectly around and between your natural tooth structure. Small metal clasps wrapped discreetly around your remaining teeth hold them in place.
Full Dentures
A full denture can replace an entire arch of missing teeth all at once. This type of denture rests on top of your gums. Thanks to the precise custom fit of the base, a strong, comfortable suction is formed to hold your new smile firmly in place as you talk, eat, and smile.
Implant-Retained Dentures
Alternatively, you may be able to anchor your denture in place with dental implants. Instead of relying on the gums or healthy teeth for support, implant-retained dentures are anchored directly into the jawbone. This unique method gives implant-retained dentures unmatched comfort, functionality, and the potential to last a lifetime. During your consultation, we'll help you determine if you're a good candidate for this type of denture.
Who Is a Good Candidate for Dentures?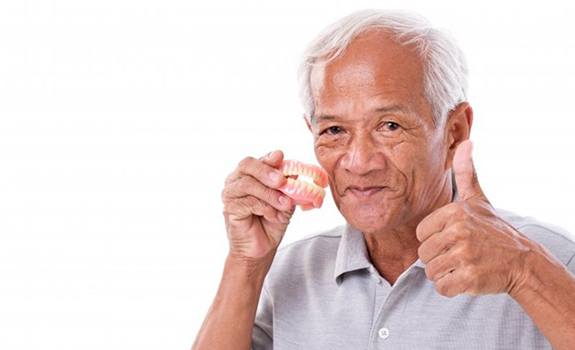 Chances are, if you're missing teeth, you're probably a good candidate for dentures. However, you may need to complete a few preliminary treatments before restoring your smile's appearance. Once issues like tooth decay and gum disease have been addressed and any necessary tooth extractions have been performed, we can start fitting you for your new denture.
What Are the Benefits of Dentures?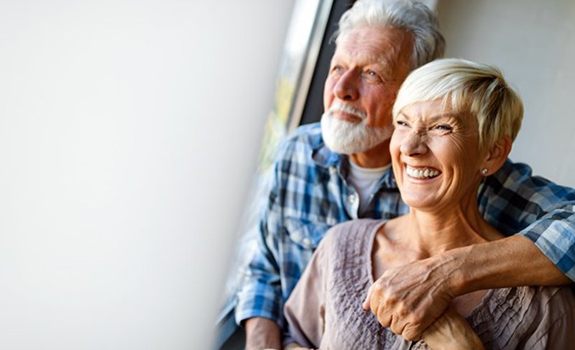 While dentures have been around for hundreds of years, they've advanced by leaps and bounds thanks to modern dental technology and materials. Nowadays, dentures are more lifelike and comfortable than ever before! This popular restoration offers several benefits, such as:
Improved appearance: Your dentures will be crafted from natural-looking and reliable materials so you can show off your new smile confidently.
Restored functionality: Restoring your smile with dentures allows you to speak clearly, chew comfortably, and enjoy a full, varied diet.
Speed of treatment: In most cases, traditional dentures can help you replace your missing teeth in a matter of just a few weeks.
Cost-effectiveness: When it comes to tooth replacement options, dentures are the most affordable option. Dental insurance may even pay for part of the cost.
Ready to replace those missing teeth! Start your journey towards a complete smile by giving us a call and scheduling your consultation today.
Understanding the Cost of Dentures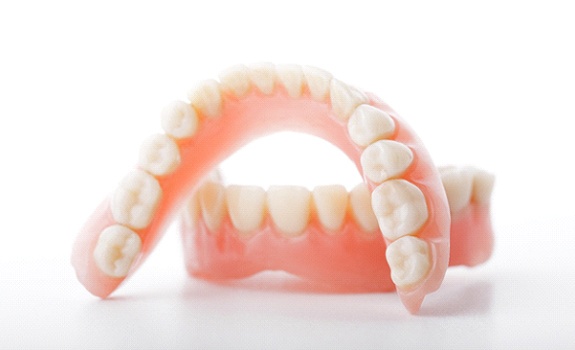 We want to help you understand your investment in your new smile. For any specific concerns, please don't hesitate to contact our office to speak with one of our friendly team members. However, we've also included some important information about what variables can contribute to the overall price of your treatment. Read on to learn more about the cost of your dentures in Lakewood.
Factors that Affect the Cost of Dentures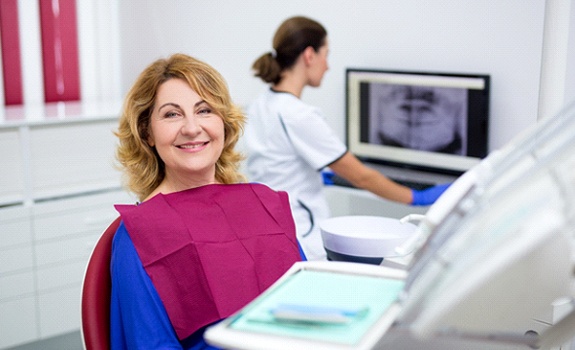 When it comes to the price of your dentures, there are 3 main influential factors to keep in mind:
Preparation: Do you need any treatments before beginning dentures like tooth extractions? This will impact your cost.
Acrylic: The base for your dentures can be made out of different types of acrylic, which is dyed to match the color of your gums.
Artificial teeth: Your replacement teeth can be made of acrylic or porcelain and its important for them to be as lifelike as possible.
Remember, the cheapest option may not be the most ideal solution for you. Your smile is worth investing in, so try to avoid subpar acrylic materials for lasting results.
Are Implant Dentures More Expensive?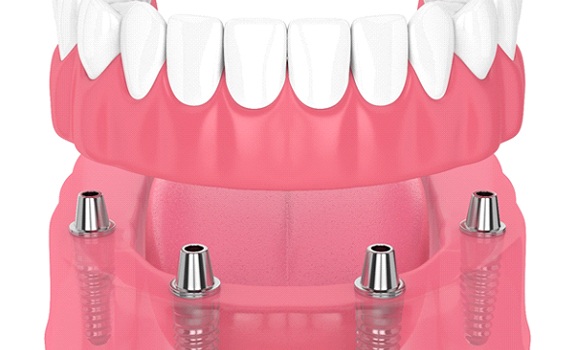 Yes, implant dentures are usually more expensive than traditional ones, but this is for good reason. We can combine dental implants with dentures to provide you with the most stable smile. Dental implants are tiny posts that are surgically placed in the jawbone. Once placed, they can support restorations like dentures. Dental implants themselves can last for a lifetime, which may even save you money in the long run from avoided replacements (the average traditional denture lasts between 5 and 7 years). But they also come with many other benefits, including bone health, naturality, strength, and much more.
Does Dental Insurance Cover Dentures?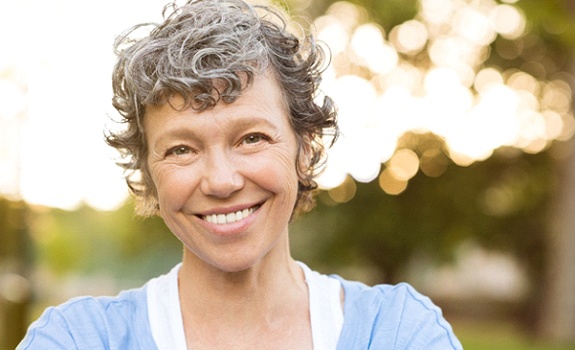 Yes! Dentures are considered a major procedure, which is why most insurance providers will likely cover around 50% of the cost. No two smiles are the same, and insurance plans vary, which is why it's important to check with your plan first. We are always more than happy to communicate with your provider to maximize any benefits we can for the most cost-effective dental care.
Other Options for Making Dentures Affordable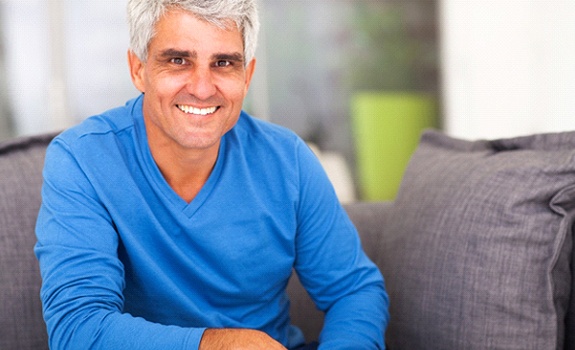 At Dental Center of Lakewood, we are committed to helping our patients enjoy affordable dental care. If you don't have insurance, there is no need to worry! We offer low-to-no interest financing through CareCredit, where you can also pick the monthly payment plans that work best for you. Additionally, we have new patient specials, including a free consultation to make it easy to get started on your dentures in Lakewood. Please contact our office to schedule your initial appointment and learn more.