Emergency Dentistry – Lakewood, Dallas, TX
Relief is Right Around the Corner
If you wake up with a terrible toothache or accidentally break one of your teeth, what should you do next? Do you have a plan in place? If not, then we'll give you a simple one: call Dental Center of Lakewood. Our team is led by two dentists with decades of experience handling all types of urgent situations, and we can schedule you for a same-day appointment for emergency dentistry in Lakewood, Dallas, TX. We can get you out of pain and back to your life with minimal interruption.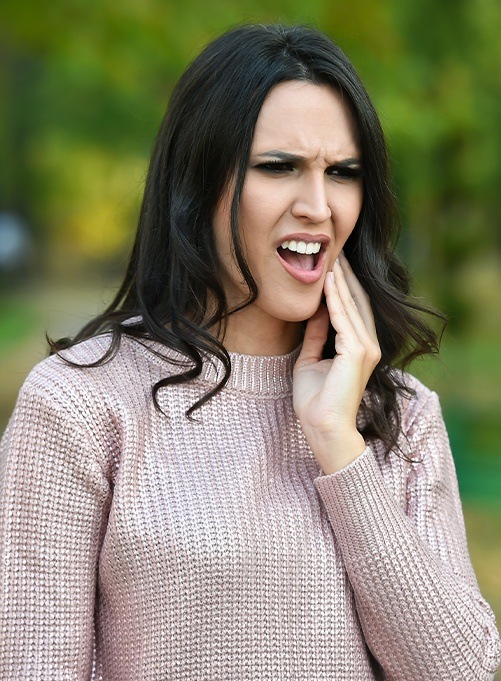 Why Choose Dental Center of Lakewood for Emergency Dentistry?
Same-Day Emergency Appointments Available
Multiple Sedation Options That Guarantee Patient Comfort
Friendly Team with Decades of Experience
How to Handle Common Dental Emergencies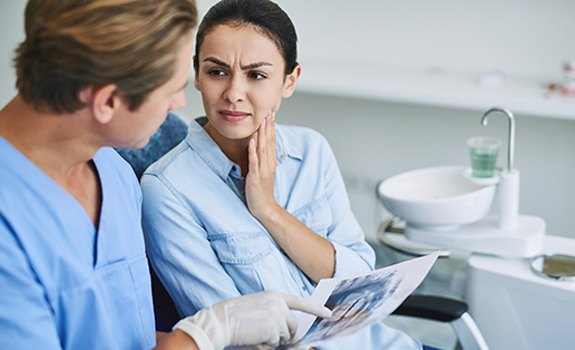 Rather than racing to your closest emergency room or urgent care clinic, it's always best to contact a dentist when your teeth or gums are concerned. Our team has the training and equipment to handle these types of issues that other medical facilities simply don't, meaning we'll be able to treat the root of the problem as well as your current symptoms. Before you're able to come see us, here are a few ways you can take control during some common dental emergencies.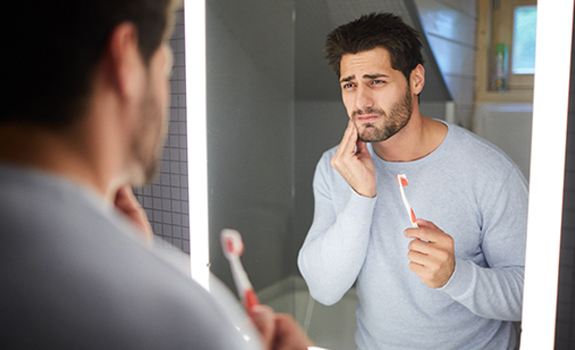 Toothaches
Rinse and floss around the hurting tooth to remove any food debris that might be stuck and causing the pain. Take an OTC medication if this doesn't help and apply a cold compress if there is any swelling. Swishing with warm saltwater a few times an hour can help temporarily relieve the discomfort as well.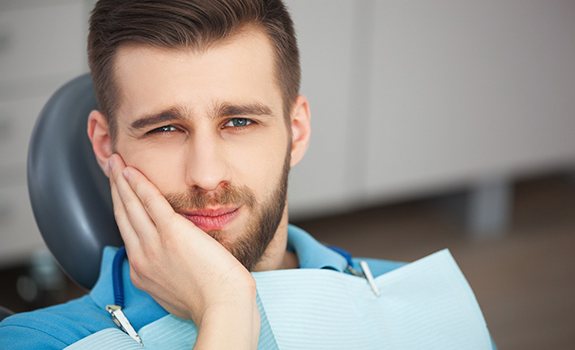 Chipped/Broken Teeth
Recover as many pieces of the tooth that you can, put them in a safe container, and remember to bring them to our dental office. Use a cold compress to reduce pain and swelling, and cover the remaining tooth with some sugarless gum so a rough edge can't accidentally injure the mouth or lips.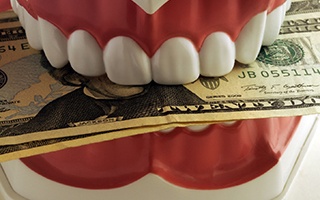 Knocked-Out Tooth
The sooner we're able to see you, the better chance we'll have of replanting the tooth. Ideally, you should make it to our dental office within an hour or so of the accident. Place the tooth either under your tongue or in a container of milk to keep it alive. Apply some gentle pressure using gauze or a clean rag to stop any bleeding.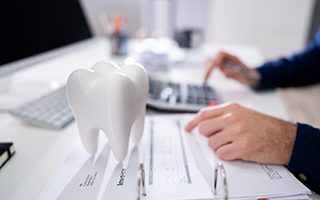 Lost Filling / Crown
Put the restoration back onto the tooth and avoid chewing with it until you can see us. A little dab of toothpaste can help it stay in place, but this is only a temporary fix. If the restoration is completely broken or lost, cover the tooth with some dental cement.
How to Prevent Dental Emergencies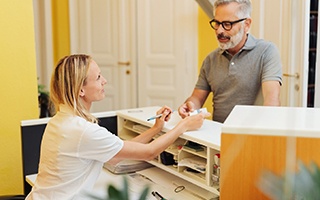 Don't wear down your teeth by chewing on items like ice, pen caps, popcorn kernels, fingernails, etc.
Always use the scissors to open a package, never your teeth!
Remember to wear a mouthguard every time you play sports.
Keep up with your oral hygiene at home to stop minor infections and damage that could turn into emergencies later.
Contact our team as soon as you experience any lingering dental pain so we can take care of a problem before it becomes serious.
Cost of Treating Dental Emergencies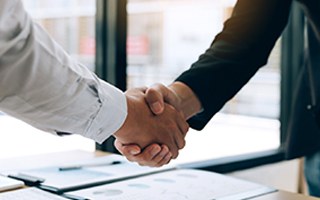 No two dental emergencies are exactly alike, and because of this, the treatment (and associated costs) are always different from patient to patient. We'll go over your options and give you a price estimate after we've evaluated you in person. We're happy to accept dental insurance and offer flexible financing to make this type of care easily affordable, so don't delay in seeking emergency care if you ever need it!