Emergency Dentist - Lakewood, Dallas, TX
Relief is Right Around the Corner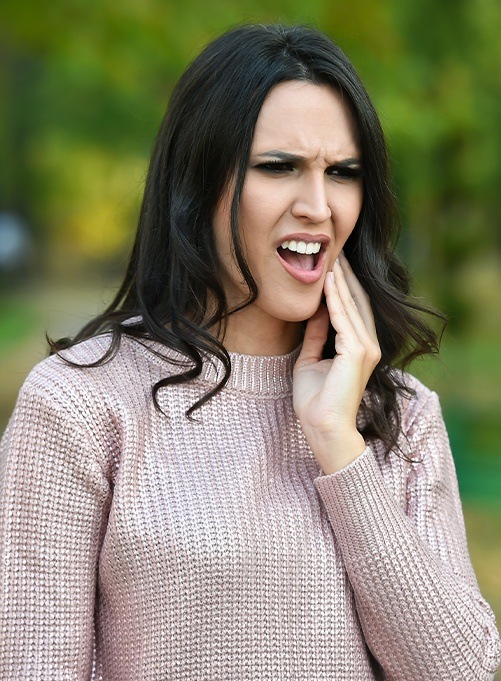 If you wake up with a terrible toothache or accidentally break one of your teeth, what should you do next? Do you have a plan in place? If not, then we'll give you a simple one: call Dental Center of Lakewood. Our team is led by two dentists with decades of experience handling all types of urgent situations, and we can schedule you for an appointment for emergency dentistry in Lakewood, Dallas, TX. We can get you out of pain and back to your life with minimal interruption.
Why Choose Dental Center of Lakewood for Emergency Dental Care?
Emergency Appointments Available
Multiple Sedation Options That Guarantee Patient Comfort
Friendly Team with Decades of Experience
How We Treat Dental Emergencies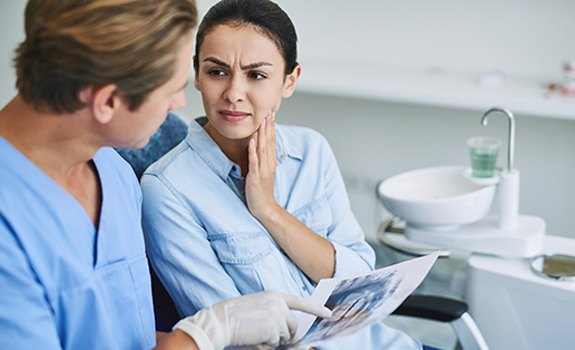 The moment you get in touch with our office, our knowledgeable team members will do whatever they can to get you seen as soon as possible, especially if you are dealing with dental pain. At the very least, we'll get you scheduled for a dental appointment. Dental Center of Lakewood works hard to get you seen soon.
When you arrive, either Dr. Spillman or Dr. Green will perform a detailed exam of your mouth to confirm the source of your dental emergency. This process may involve the capture of digital X-rays.
Once we have a clearer picture of your dental issue, a treatment plan can be developed to get you out of pain and prevent your dental emergency from coming back. Common treatments we recommend to handle your dental emergency may include dental fillings, root canal therapy, tooth extractions, or another service.
The Most Common Dental Emergencies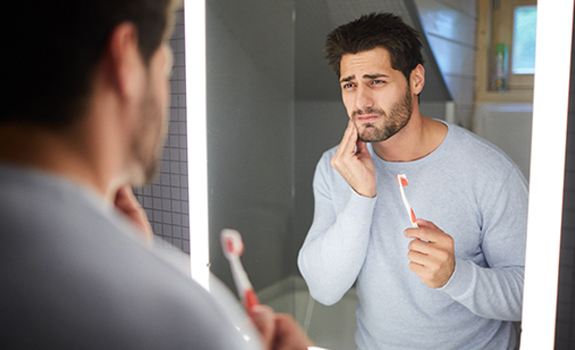 Rather than racing to your closest emergency room or urgent care clinic, it's always best to contact a dentist when your teeth or gums are concerned. Our team has the training and equipment to handle these types of issues that other medical facilities simply don't, meaning we'll be able to treat the root of the problem as well as your current symptoms. Before you're able to come see us, there are a few ways you can take control during some common dental emergencies.
Understanding the Cost of Treating Dental Emergencies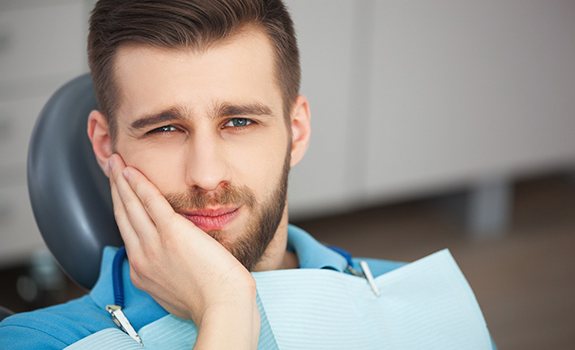 Whether you lose a crown, accidentally knock-out a tooth, or are suffering from a painful toothache, all dental emergencies have one thing in common: finding fast, effective relief is priority number one. So, it's not surprising that many patients don't think about the cost until after their smile is restored. At Dental Center of Lakewood, we want even the financial component of your treatment to be seamless, which is why we go above and beyond to help you understand the cost, work with your dental insurance, and extend financing options.
Every Dental Emergency Is Different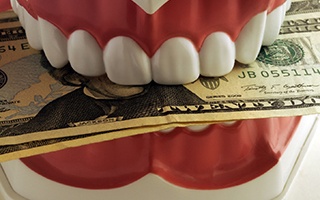 No two dental emergencies are exactly alike, and because of this, the treatment (and associated costs) are always different from patient to patient. We'll go over your options and give you a price estimate after we've evaluated you in person. Until you are able to come to the practice to have the problem examined, it is pretty much impossible to predict the overall cost. Some of the more common solutions to dental emergencies include the following:
Root canal therapy
Extractions
Dental crowns
TMJ treatment
And more!
Rest assured that our team will explain our findings, the recommended treatment plan, and the estimated costs beforehand so that you know exactly what to expect.
Does Dental Insurance Cover Dental Emergencies?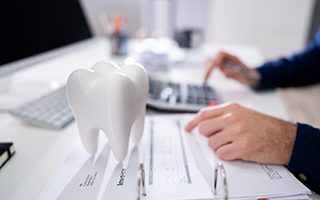 In most circumstances, dental insurance plans offer some form of coverage for dental emergency situations. In many plans, at least one emergency exam is fully covered, while common services associated with tooth pain, like root canals and extractions, can receive partial coverage – anywhere between 50% and 80%. It's important to note that each plan is different and yearly maximums usually come into effect.
Our team at Dental Center of Lakewood never wants cost to stand in the way of the high-quality dental care you deserve. For patients with a dental plan, we offer in-network savings through Delta Dental Premier and welcome out-of-network providers as well. Rest assured, we know how to maximize your benefits and will go above and beyond to lower your out-of-pocket costs.
Other Options for Making Dental Emergencies Affordable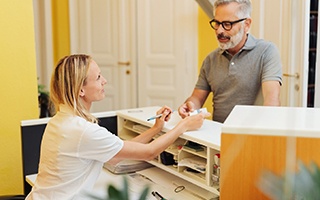 If you don't have an individual dental insurance plan or one through your employer, then we can help you apply for low-to-no interest financing through CareCredit, which breaks up the cost into smaller, monthly chunks. Talk to one of our friendly team members to learn more.
Taking Care of Your Smile Can Save You Money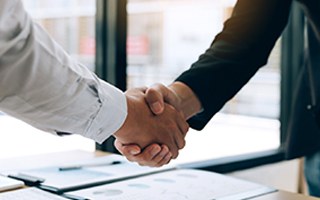 Not all dental emergencies are preventable. Unavoidable, unexpected accidents occur all the time. By implementing some additional preventive measures, you can reduce your likelihood experiencing oral health issues and needing emergency treatment. By avoiding dental emergencies when you can, you can save hundred, or even thousands of dollars over time.
Remember to always keep an eye out for changes occurring in your mouth. New oral pain or visible changes can indicate that you have an issue that needs to be addressed. By caring for dental problems as soon as they develop, you can keep them from progressing and becoming more serious. The longer you put off dental treatment, the more it is likely to cost. For instance, by heading to the practice for a much needed root canal now, you may be able to avoid the cost and hassle of an extraction and tooth replacement in the future. You can save time, money, and discomfort.
Dental emergencies happen unexpectedly, so we're always happy to help out. We offer same day emergency appointments, so give us a call so we can get to the bottom of your issue!
How to Prevent Dental Emergencies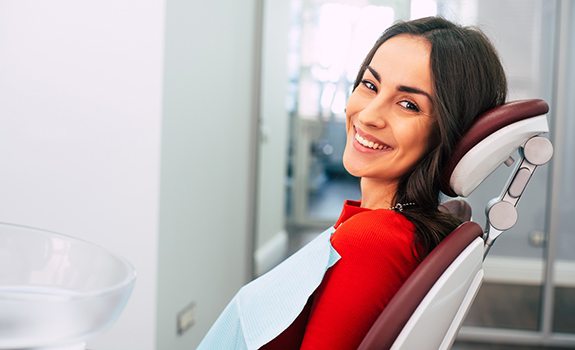 Not every broken, painful, or knocked out tooth can be avoided. However, there are several easy steps you can take to minimize your risk of a dental emergency. A few healthy habits and simple precautions can go a tremendously long way in protecting your pearly whites against infection and damage. After all, "an ounce of prevention is worth a pound of cure" when it comes to oral health! Here are the best ways to keep your smile happy, healthy, and intact for a lifetime.
Maintain Good Oral Hygiene Habits at Home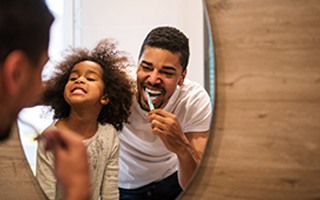 As mundane as it may sound, regularly brushing and flossing is one of the most effective ways to prevent dental emergencies in Dallas. When you don't clean your mouth every day, harmful plaque, bacteria, and tartar will begin to build up on your teeth and gums. This can quickly lead to enamel erosion, weakened teeth, and inflamed gums, which can eventually turn into serious infections that require a trip to an emergency dental office. Thankfully, you can keep your teeth strong and sparkling by brushing, flossing, and rinsing with mouthwash every day.
Be Careful With Your Diet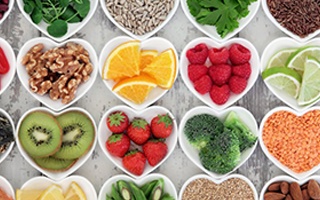 It's common knowledge that eating too many sugary foods will lead to a mouthful of cavities. Tooth decay weakens enamel and causes sensitivity, which boosts your risk of a serious dental infection that can only be treated by a root canal or extraction. What's more, acidic beverages like soda and sports drinks burn through enamel very quickly, eroding it and increasing your risk of chipped or broken teeth. Not only will eating a healthier diet help you prevent these problems, but it can improve your oral health as well! Eating foods with calcium, phosphorus, and vitamin C can keep your teeth healthy and strong.
Wear a Mouthguard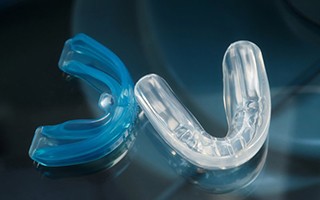 If you're active or enjoy playing sports, it's essential that you have a custom-made mouthguard. This small piece of safety equipment can make a huge difference in protecting your smile from serious damage while out on the court or field.
Similarly, if you have bruxism or grind your teeth at night, you need to wear a nightguard. Nightly teeth grinding will weaken your teeth, potentially chip them, and will often lead to tooth sensitivity, headaches, and jaw disorders. Just like a sports mouthguard, a nightguard will protect your teeth from injury when you need it most.
Use Tools, Not Teeth to Open Packaging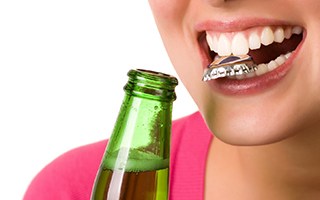 Do you sometimes open packages, containers, or bottles with your teeth? While it may seem like you're saving a few minutes in the moment, using your teeth as tools to open things can cost you a lot more time, money, and hassle if you suddenly break a tooth! Save yourself a trip to your Dallas emergency dentist by only using your teeth to rip, tear, and chew food.
Dental Emergency FAQ's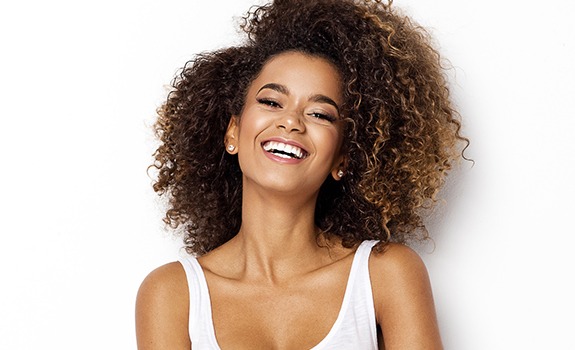 If you have never experienced a dental emergency before, you're certainly not alone. The good news is the Dental Center of Lakewood is happy to serve your needs and get you out of pain as soon as possible. If it's your first time dealing with dental discomfort or you aren't sure if what you're experiencing even classifies as a dental emergency, don't be afraid to call. In the meantime, we encourage you to give our FAQ page a read as your question may have already been answered!
What painkillers are good for tooth discomfort?
In most cases, ibuprofen is a reasonable option for addressing dental discomfort. Orajel can also help to alleviate pain, both in the teeth and the gums. With that said, they are not permanent solutions for dental or oral pain. You'll still need to visit our office for professional care to ensure the underlying cause of your dental emergency does not worsen. Additionally, we advise against using aspirin as it can cause a burning sensation to oral tissue.
Are knocked-out baby teeth considered a dental emergency?
While baby teeth do fall out eventually, they are not meant to come out too soon. For example, if a baby tooth comes out due to force trauma or decay, the remaining teeth can begin shifting into the open space. This puts their future oral development at risk. In the event your child's tooth is knocked out, apply pressure to their open socket using a gauze pad and ask them to hold it in place ahead of their emergency appointment.
Can I put off my dental emergency?
It's not advised to put off a dental emergency. Unlike other issues, such as a common cold or papercut, dental issues will not get better on their own. This goes for both damaged tooth enamel and dental discomfort, both of which can worsen without professional attention. Even if you aren't sure if what you're experiencing is a dental emergency, don't be afraid to call and set up an appointment.
What if I'm fearful of visiting the dentist?
We understand if you feel anxious about visiting the dentist, especially if you've had difficulty doing so in the past. At Dental Center of Lakewood, we do everything we can to create a relaxing and welcoming office environment and cater to your family's specific needs. Of course, you can also take advantage of our office's nitrous oxide and oral conscious sedation services to help put you at ease.
What if I chip a tooth but there is no pain?
When a tooth is chipped but no pain is present, it's likely because the chip was not substantial enough to reach the nerve endings located at the center of the tooth. This means that the break may solely be cosmetic and can be addressed during regular business hours. You should still call us directly to set up an official appointment.
Will my toothache go away on its own?
Toothaches, don't generally go away on their own. For this reason, it's best to schedule a checkup with a dentist to make sure nothing is wrong. There are many potential causes of a toothache, and you'll want to rule them out with a professional as soon as possible. Doing this can help you catch underlying issues before they become serious.
How should I sleep with tooth pain?
When dealing with a toothache at night, keep your head elevated. This prevents blood from rushing to your head and intensifying your toothache. Additionally, take over-the-counter pain relievers as needed and avoid foods that are acidic, cold, or hard before bed for improved comfort. A cold compress can also help to dull discomfort.
Should I visit the emergency room first for dental emergencies?
Unfortunately, most emergency rooms aren't able to address dental emergencies effectively. However, there are a few main exceptions. You should head to the ER if you have experienced a jaw fracture or dislocation, serious cut or laceration to the face or mouth, or an abscess or infection that is swollen to the point of affecting breathing or swallowing. In pretty much all other circumstances, you should visit a dentist first.
Should knocked-out teeth be placed in water?
Water can be used to rinse a tooth, but the tooth should not be placed in water. This is because water can damage the root surface cells of teeth, therefore reducing the chances of it being able to be placed into the socket. Instead, do your best to place the too back into the open socket yourself. Alternatively, you can place it in milk, saline solution, or saliva as you head to the dental office.