Sedation Dentistry – Lakewood, Dallas, TX
No More Fear at the Dentist
Does just the thought of visiting the dentist cause you to tense up? Have you avoided going for years due to a previous bad experience or fear that you'll feel pain? Rather than just telling you to "calm down," our team is ready to help soothe your concerns using sedation dentistry. From minor checkups to full-mouth reconstructions, we can tailor our approach based on your needs and comfort level so that by the time we're finished with a procedure, your only thought will be, "That's it?" To discuss how we could use sedation to make your next dental appointment stress free, contact us today to learn more about sedation dentistry in Lakewood, Dallas, TX.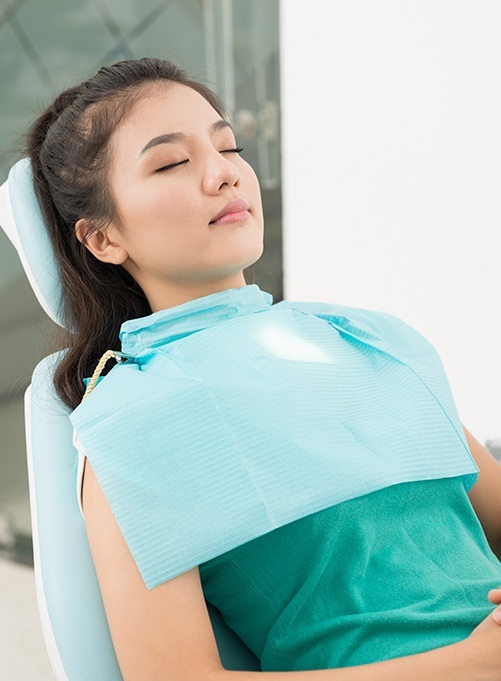 Why Choose Dental Center of Lakewood for Sedation Dentistry?
Sedation That Can be Fully Tailored for Each Patient
IV Sedation Applied by Licensed Anesthesiologist
We Listen to Our Patients & Take Their Concerns Seriously
Nitrous Oxide Dental Sedation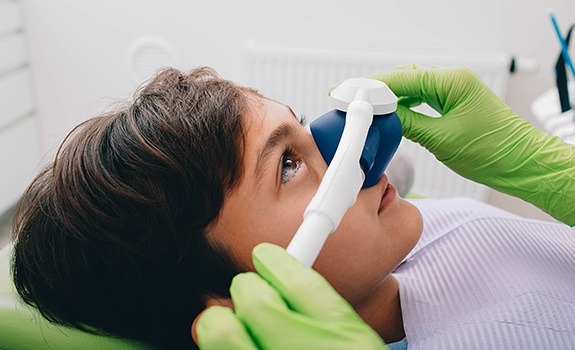 Relaxing with nitrous oxide is as easy as breathing—literally. The gas is mixed with oxygen and inhaled through a small nasal mask, and it creates feelings of warmth, happiness, and contentment. We can adjust the mix of nitrous oxide to oxygen as needed to ensure a comfortable experience. Once the appointment is over and the mask is removed, a patient will feel completely normal within a few minutes.
Learn More About Nitrous Oxide Sedation
Oral Conscious Sedation Dentistry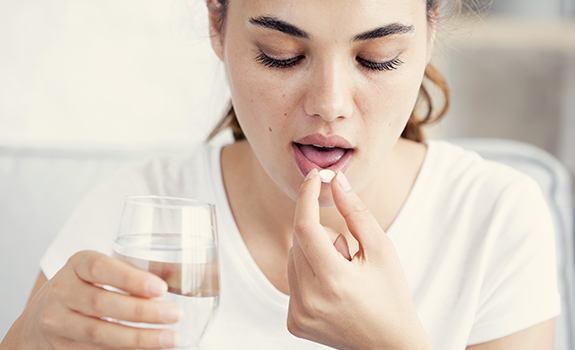 We can prescribe you a pill to take on the day of your appointment that will make you deeply sedated before you step into our dental office. By the time you sit in the chair, any mental or physical discomfort will be prevented, allowing us to complete your treatment quickly and easily. You'll remain awake the entire time and be able to respond to basic commands, but the appointment will seem to fly by, and you'll likely have little (or no) memory of it afterward.
Learn More About Oral Conscious Sedation
IV Sedation Dentistry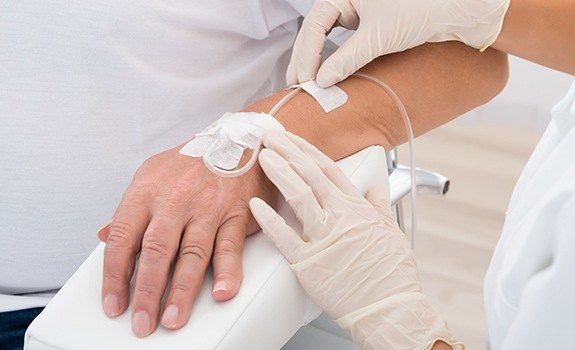 For patients with extreme dental anxiety, or those who require extensive care, we can administer a sedative directly into the bloodstream that will make them deeply relaxed in a matter of seconds. This is our most powerful form of sedation, and it is applied by a licensed anesthesiologist to ensure a patient stays completely safe. We also recommend this method for patients who want to have multiple procedures completed in a single appointment to help them save time.