Full Mouth Reconstruction – Lakewood, Dallas, TX
Renew Your Smile's Health and Appearance
Genetics, accidents, past missteps in oral hygiene, and other factors can contribute to a slew of dental problems. If you struggle with poor oral health, there is no need to feel ashamed. Our compassionate team wants to help you enjoy a vibrant, strong, and confident smile! Depending on your circumstances, we might recommend that you undergo full mouth reconstruction in Lakewood. This efficient treatment plan can correct even the most severe oral health issues and enable you to enjoy the set of functional, beautiful teeth that you deserve.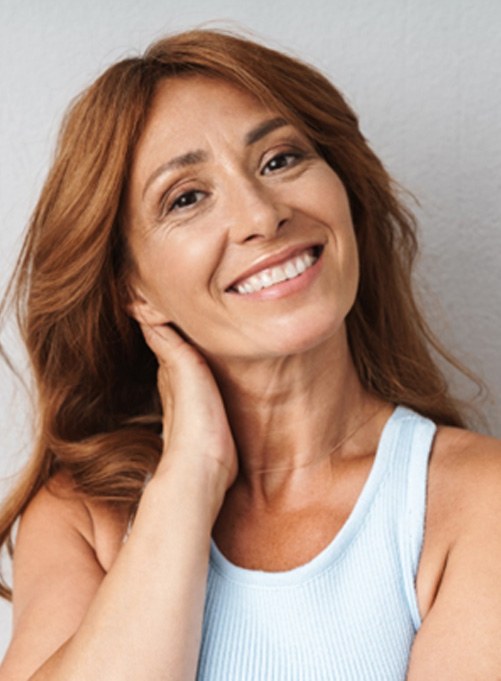 Why Choose Dental Center of Lakewood for Full Mouth Reconstruction?
Experienced & Compassionate Team
Comfortable Treatment
Preview Your Results with the Help of Advanced Software
Is Full Mouth Reconstruction Right for Me?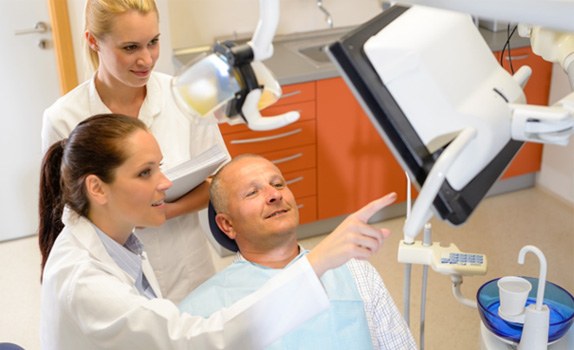 The purpose of full mouth reconstruction is to help individuals who suffer from complex or severe dental problems, such as advanced gum disease, tooth loss, decay, and nonfunctional restorations. If you are dealing with such issues, full mouth reconstruction may be ideal for you. It could turn back the clock on your smile, even if you have struggled with poor oral health for many years. It is never too late to give your teeth the TLC they deserve! Following treatment, you can expect to enjoy a stronger bite, a more confident smile, and many other benefits.
The Full Mouth Reconstruction Process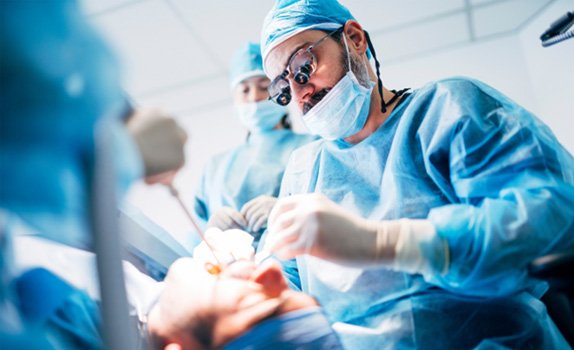 The process begins with a consultation with your dentist in Lakewood. Our team will evaluate your needs, learn about your goals, and then design a custom treatment plan to help you enjoy improved oral health and a more beautiful smile. We may also use Digital Smile Design software or wax models to give you a realistic preview of your results.
Some procedures that might be part of your full mouth reconstruction include:
Periodontal treament to renew your gum health
Dental implants or other forms of tooth replacement to fill in gaps in your dental arches
Crowns, fillings, or other restoratations to fortify weak and damaged teeth
Cosmetic treatments to put the finishing touches on your new look
Understanding the Cost of a Full Mouth Reconstruction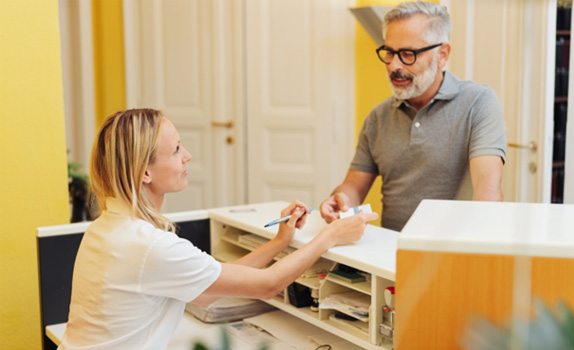 The cost of full mouth reconstruction varies from patient to patient. It depends on which procedures you undergo and the extent of those procedures. During your consultation, we will be able to provide you with a personalized cost estimate. Your course of treatment may seem to be pricey, but you can rest assured that it will provide truly priceless benefits. Plus, full mouth reconstruction often costs less than getting restorative work done here and there. Our team will do all we can to help you afford your care. For example, we can file insurance claims on your behalf and assist you as you apply for low-interest financing.
Would you like to learn more about full mouth reconstruction? Contact us today to ask questions or schedule a consultation.
Full Mouth Reconstruction FAQs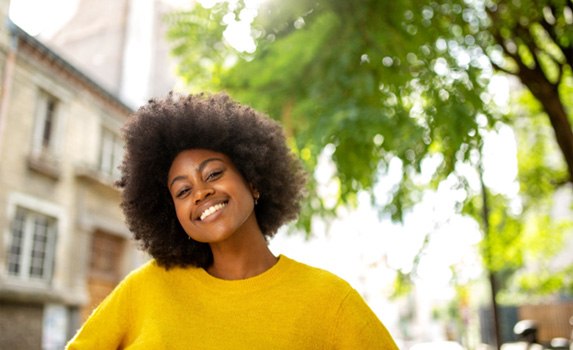 Having a full mouth reconstruction done can be a lengthy process, but you'll have our knowledgeable and friendly team to help you every step of the way. We want to ensure that you're fully informed about your treatment ahead of time, which is why the following FAQs provide helpful answers to some of the reconstruction questions that we've heard the most. Give our office a call if there's anything you want to know that isn't addressed on this page.
How Long Does a Full Mouth Reconstruction Procedure Take?
The timeline for a full mouth reconstruction isn't set in stone. There are a few different factors that can influence how long it takes. For example, the number of teeth being treated and the specific services needed both have to be considered. Additionally, while certain procedures can be completed on the same day, others will have to be performed consecutively, which can extend the treatment time.
We'll give you an estimate of how long the reconstruction process will take during your initial consultation. Please let us know if there's a special celebration coming up that you were hoping to prepare your smile for; we'll take that into consideration when choosing the treatments that will make up your reconstruction plan.
How Long Will My Full Mouth Reconstruction Results Last?
The answer to this question can be very different for every patient based on what procedures were performed. However, one of the most important factors is the way you care for your smile; excellent oral hygiene and being proactive about having potential problems addressed can help the results of your treatment last as long as possible.
You can protect your grin after a full mouth reconstruction by:
Brushing twice a day.
Flossing daily.
Visiting a dentist every six months.
Avoiding hard foods that can chip teeth
Staying away from beverages that can stain enamel.
Dropping bad oral health habits like smoking.
Does Getting a Full Mouth Reconstruction Hurt?
No matter what kind of treatment you need, we want your experience at our office to be a comfortable one. When performing complex treatments like dental implant placement, we will numb your mouth with a local anesthetic before we begin. Sedation might be used as well if you're nervous about your treatment. You'll often experience some soreness in the days after your procedure. We'll give you some instructions for minimizing your discomfort, such as only eating soft foods.
Can I Get a Full Mouth Reconstruction if I Smoke?
Being a smoker doesn't necessarily disqualify you from having a full mouth reconstruction done, but we will need to examine your mouth carefully to make sure that it's still a viable option. Furthermore, we'll ask you to stop using tobacco products before and after the procedure, as they can prevent your mouth from healing properly and increase your risk of dental implant failure. If you need help to quit smoking, talk to your primary care physician to see what they suggest.