Full Mouth Reconstruction – Lakewood, Dallas, TX
Renew Your Smile's Health and Appearance
Genetics, accidents, past missteps in oral hygiene, and other factors can contribute to a slew of dental problems. If you struggle with poor oral health, there is no need to feel ashamed. Our compassionate team wants to help you enjoy a vibrant, strong, and confident smile! Depending on your circumstances, we might recommend that you undergo full mouth reconstruction in Lakewood. This efficient treatment plan can correct even the most severe oral health issues and enable you to enjoy the set of functional, beautiful teeth that you deserve.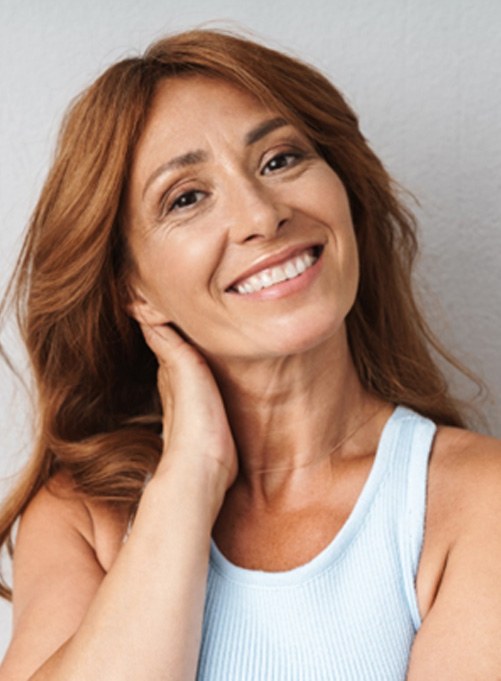 Why Choose Dental Center of Lakewood for Full Mouth Reconstruction?
Experienced & Compassionate Team
Comfortable Treatment
Preview Your Results with the Help of Advanced Software
Is Full Mouth Reconstruction Right for Me?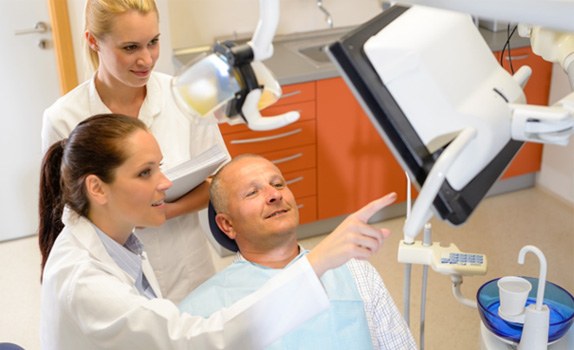 The purpose of full mouth reconstruction is to help individuals who suffer from complex or severe dental problems, such as advanced gum disease, tooth loss, decay, and nonfunctional restorations. If you are dealing with such issues, full mouth reconstruction may be ideal for you. It could turn back the clock on your smile, even if you have struggled with poor oral health for many years. It is never too late to give your teeth the TLC they deserve! Following treatment, you can expect to enjoy a stronger bite, a more confident smile, and many other benefits.
The Full Mouth Reconstruction Process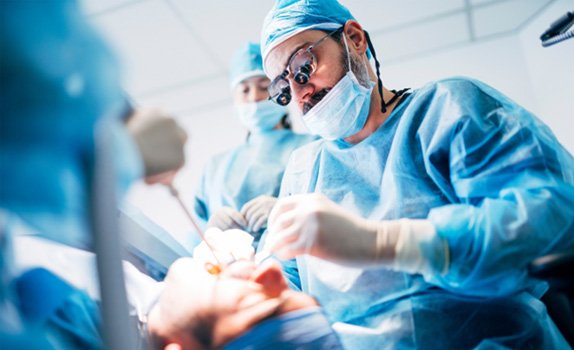 The process begins with a consultation with your dentist in Lakewood. Our team will evaluate your needs, learn about your goals, and then design a custom treatment plan to help you enjoy improved oral health and a more beautiful smile. We may also use Digital Smile Design software or wax models to give you a realistic preview of your results.
Some procedures that might be part of your full mouth reconstruction include:
Periodontal treament to renew your gum health
Dental implants or other forms of tooth replacement to fill in gaps in your dental arches
Crowns, fillings, or other restoratations to fortify weak and damaged teeth
Cosmetic treatments to put the finishing touches on your new look
Understanding the Cost of a Full Mouth Reconstruction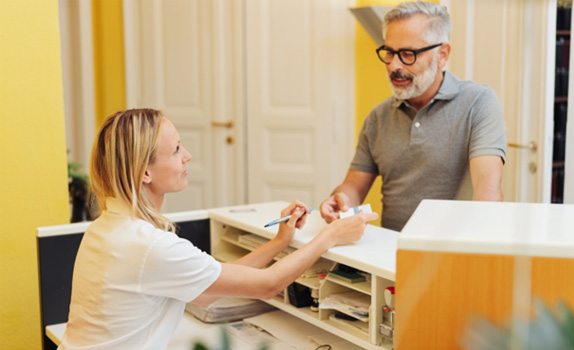 The cost of full mouth reconstruction varies from patient to patient. It depends on which procedures you undergo and the extent of those procedures. During your consultation, we will be able to provide you with a personalized cost estimate. Your course of treatment may seem to be pricey, but you can rest assured that it will provide truly priceless benefits. Plus, full mouth reconstruction often costs less than getting restorative work done here and there. Our team will do all we can to help you afford your care. For example, we can file insurance claims on your behalf and assist you as you apply for low-interest financing.
Would you like to learn more about full mouth reconstruction? Contact us today to ask questions or schedule a consultation.