Tooth-Colored Fillings – Dallas, TX
Restore Teeth Affect by Tooth Decay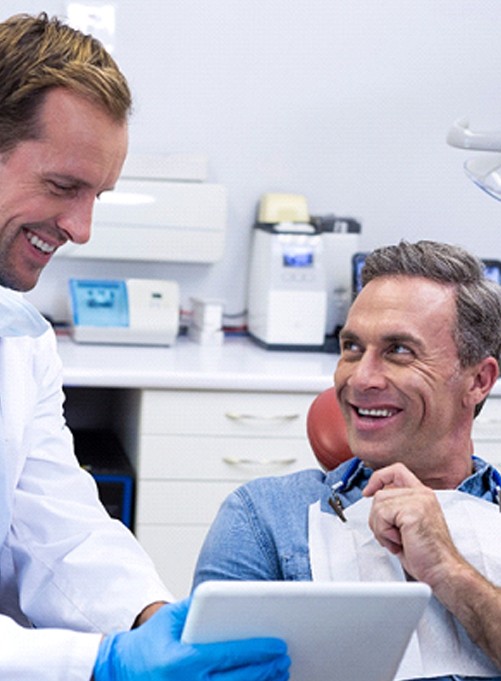 In the past, the option for repairing cavities was with shiny metal fillings. While these amalgam fillings are effective at repairing tooth decay, there are several downsides as well. After all, no one wants to show off a smile with dark-colored metal in it. Fortunately, at Dental Center of Lakewood, we can restore teeth affected by tooth decay. This way, you can have a stronger tooth that won't take away from the appearance of your smile. Give us a call to learn more about tooth-colored fillings or to schedule an appointment.
Why Choose Dental Center of Lakewood for Tooth-Colored Fillings?
Friendly, Committed Dental Team
Dental Fillings Free of Mercury
We Welcome Dental Insurance
What Are Tooth-Colored Fillings?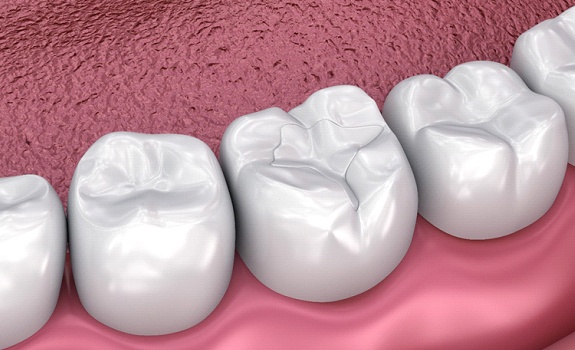 Instead of using metal to fill cavities, we use a tooth-colored composite resin that has proven to be a safer, more effective, and natural-looking restorative option for repairing teeth that have been damaged by decay. This substance is biocompatible, so it bonds directly to the tooth, allowing patients to achieve long-lasting results while preserving more of the natural tooth structure. Tooth-colored fillings are customized to be the exact color of your teeth, so they will blend in seamlessly with the rest of your smile.
The Process of Getting a Tooth-Colored Filling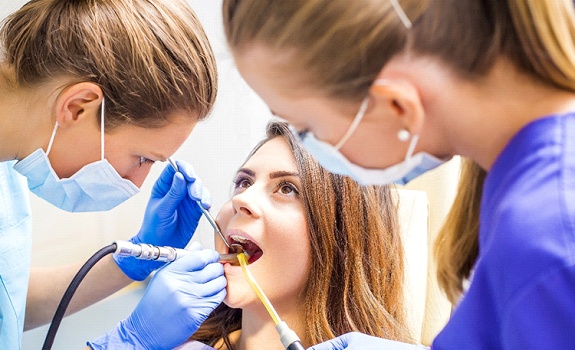 Most of the time, tooth-colored fillings can be placed in a single appointment. First, your dentist will numb the area with a local anesthetic if needed, He will then remove the decayed portion of your tooth. After selecting the perfect shade of composite resin to match your tooth, it will be molded until it is the proper size and shape. Lastly, final adjustments will be made, and the tooth will be polished to give it a beautiful, finished appearance.
The Benefits of Tooth-Colored Fillings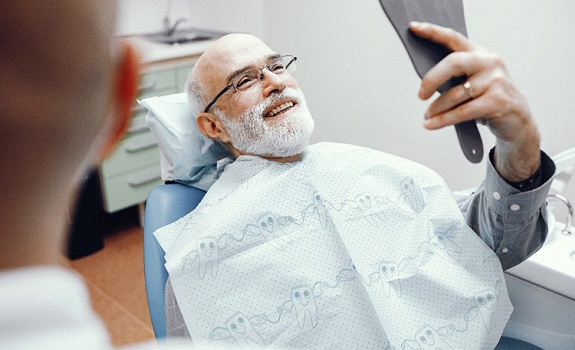 There are numerous different benefits of tooth-colored fillings. Here are some of the many advantages of this restoration:
Preserves Tooth Structure: When you get metal fillings, more of the tooth enamel needs to be removed. Because composite resin is biocompatible, less of your natural tooth needs to be sacrificed in order to have the filling placed.
Long-Lasting: When you properly care for your oral health, tooth-colored fillings can last 10 years or longer before needing to be replaced.
Mercury-Free: Metal amalgam fillings contain a small amount of mercury, which is toxic to humans. While the amount of mercury in metal fillings is low and not considered dangerous, many patients still prefer an option that's free of this substance.
Aesthetically Appealing: Unlike metal fillings, tooth-colored fillings match the color of your smile, so they look more natural. No one will even be able to tell that you have had a filling placed.