Dental Crowns – Lakewood, Dallas, TX
Natural-Looking Repair for Damaged Smiles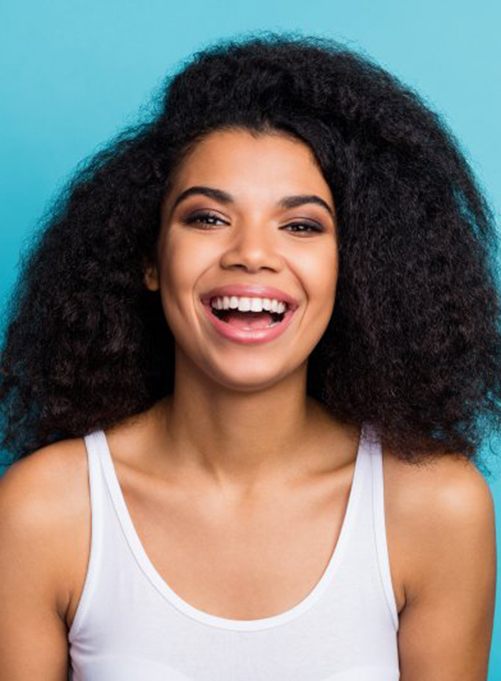 You might think bone is the strongest material in the human body, but did you know that tooth enamel is even stronger than that? As durable as your teeth are, though, there are still plenty of ways that they can sustain damage over the years. Unfortunately, teeth cannot heal themselves when they become fractured or weakened like bones can. That's where dental crowns come in! Dr. Travis Spillman and Dr. Jacquelyn Green can deliver natural-looking repair for damaged smiles with dental crowns in Lakewood, Dallas, TX. This solution can protect your pearly whites from further harm while also blending in with the rest of your smile. Contact Dental Center of Lakewood today to find out if a dental crown is right for you!
Why Choose Dental Center of Lakewood for Dental Crowns?
Dentists with Decades of Experience Repairing Smiles
Lifelike, Long-Lasting Materials Used
Insurance Welcome & Affordable Dental Financing Options Available
What Is a Dental Crown?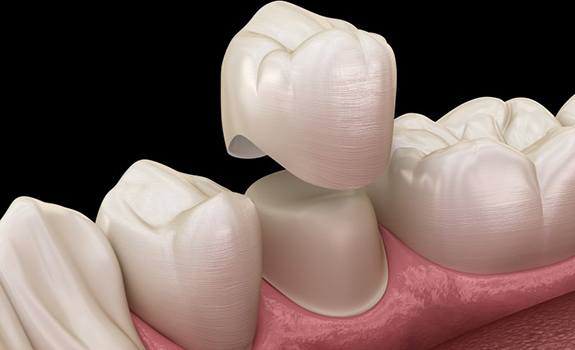 Each tooth has two distinct parts: the section that you can see above the gums (also known as the crown of the tooth), and the roots hidden underneath. When a tooth's crown becomes damaged, the tooth will only worsen over time, as enamel can't regenerate after it has been lost. Fortunately, a custom dental crown can shield the tooth.
A dental crown is a cap designed to cover the entire crown of a tooth, safeguarding it against future issues. Crowns can be made from durable metals for back teeth, but for front teeth, we prefer tooth-colored materials like ceramic. These crowns are virtually just as durable as metal, but they appear more natural in your smile.
Your dentist in Lakewood, Dallas, TX may recommend a dental crown for a tooth that:
Is severely cracked, chipped, or fractured.
Has become too decayed for a filling alone to restore it.
Is misshapen, short, or otherwise cosmetically imperfect.
Has recently been treated with root canal therapy.
Has been replaced by a single dental implant.
The Dental Crown Process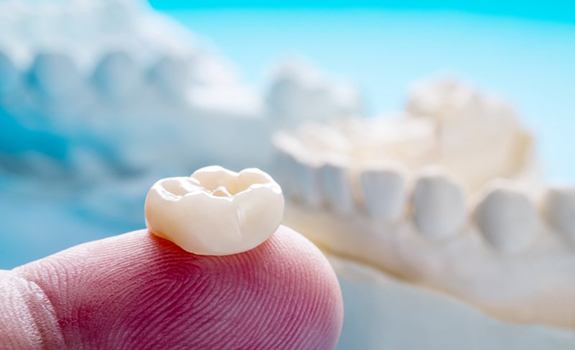 The process of getting a dental crown is a relatively quick one. In most cases, it only takes two appointments (after your consultation, where we determine whether you're a good candidate for a crown). First, we remove a sliver of enamel from the tooth to ensure there is sufficient room for the crown. Then, we take impressions and fit you with a temporary crown while your real one is being created in a dental lab.
A few weeks later, you'll return to our office to have your temporary switched out for your permanent crown. We'll make sure that your bite feels comfortable and you're satisfied with the results before bonding the crown to the tooth.
The Benefits of Dental Crowns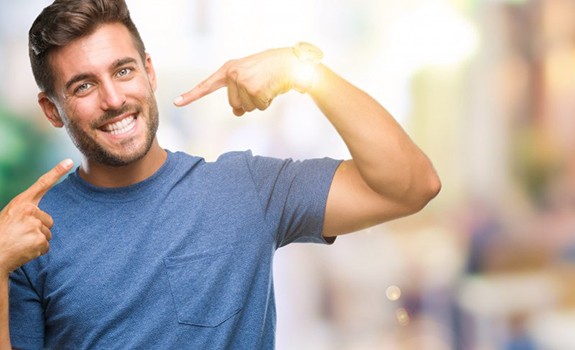 Dental crowns are actually one of the most popular dental treatments, and for good reason! They allow you to enjoy several benefits, including:
Gorgeous, natural-looking results.
Protection against damage that might otherwise cause a tooth to need an extraction.
Restored ability to chew without discomfort.
A relatively short treatment process.
Results that can last for 10-15 years with minimal maintenance.