Dental Bridge – Lakewood, Dallas, TX
Seamlessly Fill the Gap in Your Smile
Even though teeth are relatively small, missing one or two can have a big impact on your day-to-day life. From eating your favorite foods to feeling good about your appearance, tooth loss can take a toll on your quality of life. If you are missing one, two, or three consecutive teeth, it's time to fill the gap in your smile! At Dental Center of Lakewood, we're proud to offer beautiful and reliable dental bridges that are custom-made from the highest quality materials. Give us a call or come visit us today to see how replacing your missing teeth with a dental bridge can change your life!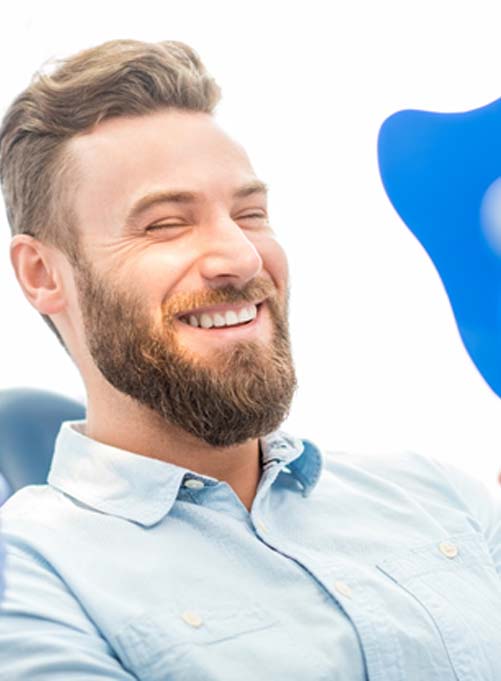 Why Choose Dental Center of Lakewood For Dental Bridges?
#1 Traditional & Implant Dental Bridges Available
#2 High-Quality Materials for Beautiful & Durable Results
#3 Personalized Care from a Team of Talented Dentists
What Is a Dental Bridge?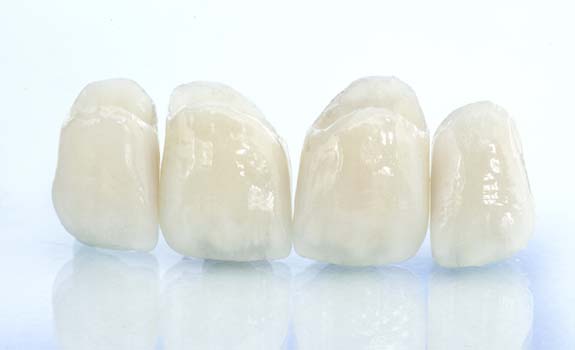 A dental bridge is a single restoration that's utilized to replace one or more missing teeth in a row. Essentially, a bridge is several dental crowns fused together. The crowns on each end are placed on top of the healthy teeth or dental implants on either side of where the missing teeth used to be. One, two, or three replacement teeth are supported between them to "bridge" the empty space and complete your smile.
Types of Dental Bridges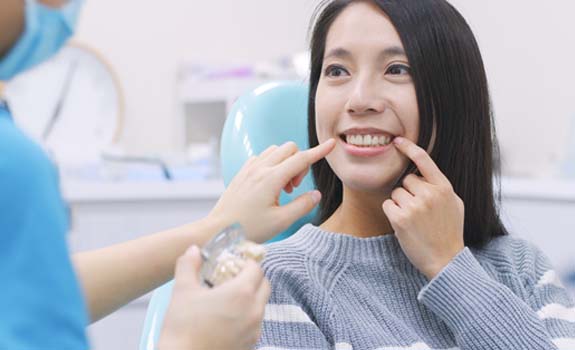 At Dental Center of Lakewood, we're proud to offer two different types of dental bridges. During your initial consultation, we'll break down the pros and cons of each option, as well as which type we recommend for your unique needs and preferences.
Traditional Dental Bridge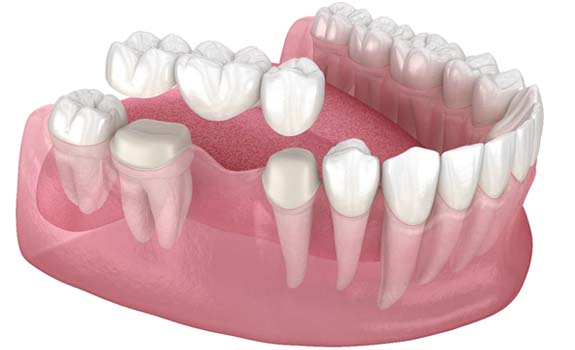 A traditional dental bridge is supported by the remaining healthy teeth on either side of where the missing tooth used to be. These are called abutment teeth, and a thin layer of enamel needs to be removed from them in order to make room for the dental bridge to fit over them. In most cases, it only takes two quick and easy appointments to replace missing teeth with a traditional dental bridge.
Implant Bridge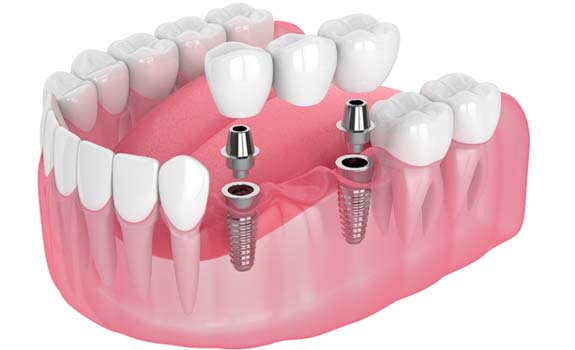 An implant bridge looks just like a traditional bridge with one large exception: how it's placed. Instead of being supported by the abutment teeth, and implant bridge is secured on top of two small titanium posts that are inserted directly into the jawbone like natural tooth roots. These dental implants provide a completely self-supporting and lifelike tooth replacement, but they take more time and effort to get.
Benefits of Getting a Dental Bridge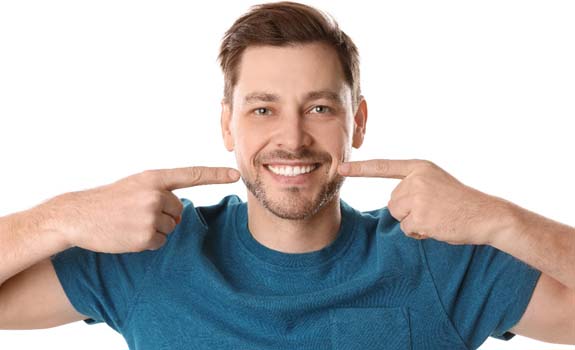 While modern dentistry offers many different ways to replace missing teeth, dental bridges are a reliable and classic option that's better than ever before. Traditional dental bridges offer benefits like:
Beautiful, durable, and natural-looking replacement teeth thanks to high-quality materials.
Prevention of many issues related to tooth loss, such as dental drift and bite misalignment.
Ability to significantly improve chewing, speaking, and confidence.
A relatively quick treatment timeline for a solution that can last for many years.