Oral Conscious Sedation – Lakewood, Dallas, TX
Relax and Enjoy Your Dental Appointment
Are you moderately afraid of visiting the dentist? Do you find yourself canceling your appointments because of how much you dread going to them? Dental phobia is a common issue that can keep you from getting the care you need to maintain a healthy smile. At Dental Center of Lakewood, we care about your personal comfort as well as your health, which is why we offer oral conscious sedation in Lakewood. As licensed sedation dentists, both Dr. Travis Spillman and Dr. Jacquelyn Green are specially trained to help you relax and enjoy your appointment with sedation dentistry options like oral conscious sedation.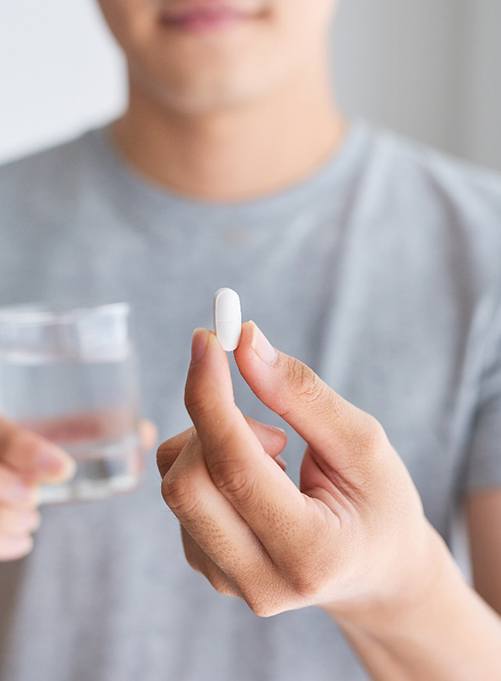 Why Choose Dental Center of Lakewood For Oral Conscious Sedation?
#1 Friendly, Compassionate Dental Team
#2 Highly Experienced and Certified Sedation Dentists
#3 Your Comfort and Safety Are Our Priority
What Is Oral Conscious Sedation?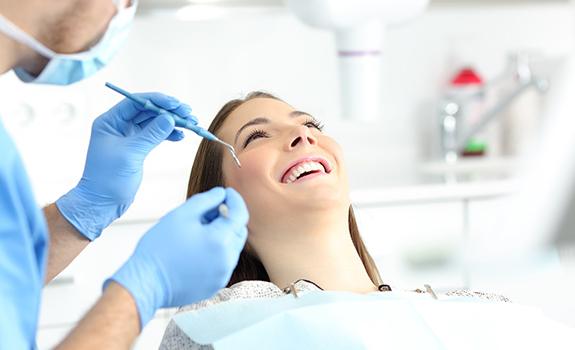 For some patients, nitrous oxide is not enough to help them feel at-ease during their dental appointment. In these cases, oral conscious sedation offers an excellent solution. This form utilizes an anti-anxiety medication that's prescribed by your sedation dentist. The "oral" in oral conscious sedation refers to the fact that it's administered via a small pill that you swallow. It won't take effect as quickly as nitrous oxide, but it's designed to help you feel deeply relaxed by the time you reach your dentist's office. Despite the fact that most patients don't form any memories while under oral conscious sedation, you do in fact remain "conscious." You'll be awake enough to respond to your dental team's basic instructions, but you won't feel any emotional or physical discomfort.
How Does Oral Conscious Sedation Work?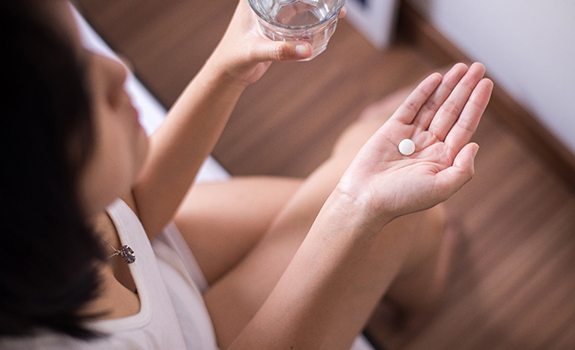 One of the most popular benefits of oral conscious sedation is that it allows you to feel completely at-ease before you even reach our office. You'll take the prescribed medication and have a trusted friend or family member drive you to your appointment. When you've settled into the examination chair, you'll feel deeply relaxed and peaceful. We'll carefully monitor your heart rate and blood pressure throughout your treatment to ensure you are safe and comfortable. Before you know it, your appointment will be over! You'll still feel very groggy, so you should plan on having your friend or family member drive you home and taking it easy for the rest of the day.
Is Oral Conscious Sedation Right for Me?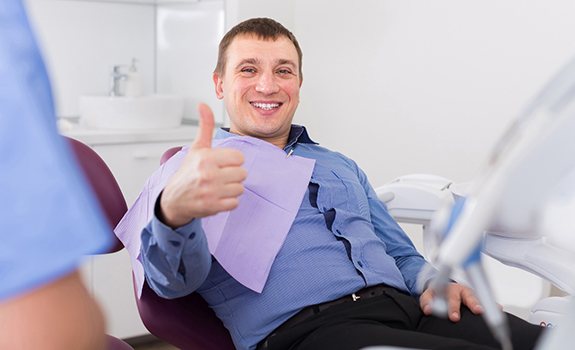 Oral conscious sedation can help many people in a variety of different situations. You may benefit from this option if you:
Suffer from mild to moderate dental phobia.
Often cancel, skip, or avoid making your dental appointments out of fear.
Are having extensive or multiple treatments done.
Have a particularly strong gag reflex or sensitive teeth.
Have difficulty keeping your jaw open or laying in one position.
Experience back or neck pain when sitting in a dental chair.
Typically have trouble numbing with local anesthetic alone.
Had a previous traumatic dental experience.
We can help you overcome your fears and discomforts so you can get the important dental care you need. Call Dental Center of Lakewood today to see if oral conscious sedation is right for you!